Some of the great Olympic runners from sprinters to middle distance and marathon runners.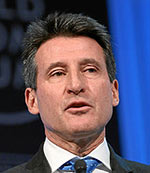 Sebastian Coe (1956 – ) (Great Britain, athletics) Double Olympic gold medallist at 1500m in 1980 and 1984. Also chairman of the successful London Olympics of 2012. In 2015 became President of the IAAF, amidst difficult circumstances of doping problems in the sport.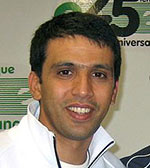 Hicham El Guerrouj (1972 – ) (Morocco, athletics) Double Olympic gold medallist in 2004 – at 1500m and 5,000m. Set World Record for the mile at 3.43.13 and 1500m of 3.26.00.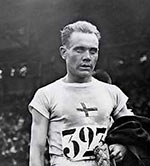 Paavo Nurmi (1897 – 1973) ( Finland, athletics) Nurmi dominated middle distance running in the 1920s, winning nine Olympic gold medals and setting 22 new world records from the distance of 1500m to 20km.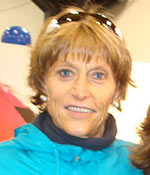 Grete Waitz (1953 – 2011 ) (Norway, athletics) First women to run the marathon under two and half hours. Waitz won nine NY marathons and five gold medals at the World Cross Country Championships. Waitz won silver in the inaugural female Olympic marathon of 1984. She won gold at the inaugural World Championship marathon in 1983.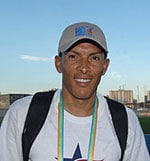 Joaquim  Cruz ( 1963 -) Brazil Olympic 800m runner. Cruz won Olympic gold at the 1984 Olympics, four years later he won silver in the 1988 Olympic 800m. He also won gold at the 1500m in the Pan American Games in 1987 and 1995.

Emil Zatopek (1922 – ) (Czechoslovakia, athletics) Won four Olympic gold medals – including an unprecedented three at the 1952 Olympics – 10,000m, 5,000m and marathon. The gold in the marathon was even more remarkable because it was his first attempt at the distance. Zatopek had an ungainly but highly effective style. He also pioneered interval training.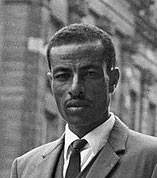 Abebe Bikila (1932-1973)  (Ethiopia, athletics) Double Olympic champion at the marathon (1960 and 1964) Bikila won the 1960 marathon running barefoot. He was a trailblazer for African distance running.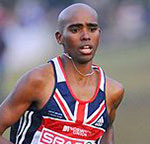 Mo Farah (1983 – ) (GB, athletics) 2012 – Olympic champion with gold in both the 5000m and 10,000m. Farah has five gold medals at the World Championships between 2011 and 2015. He also has five European championship gold medals.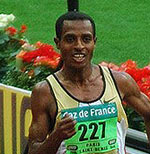 Kenenisa Bekele (1982 – ) (Ethiopia, athletics) Triple Olympic gold medallist at 5000m and 1000m. Set new World Record for 5000 metres: 12:37.35 – 10,000 metres: 26:17.53
Catherine Ndereba (1972 – ) Kenya. Ndereba was one of the greatest female marathon runners, setting a world record of 2:18:47 at the Chicago marathon in 2001. Ndereba was twice Olympic silver medallist in the marathon and twice World gold medallist at the World Championships.


Haile Gebreselassie (1973 – ) (Ethiopia, athletics) Two  Olympic gold in 10,000m. Held world record for the marathon for 3 years with a time of 2.03.59. He had four gold medals in the world championships 10,000m. Illustrating his versatility, he also won gold in the 1500m indoor World Championships in 1999.

Paula Radcliffe (1973 – ) UK. Radcliffe broke the women's marathon record with a time of 2.15:25. She was world champion in 2005 (marathon) Olympic success eluded her, with the best position of 4th in 2000 Olympics in the 10,000m

Citation: Pettinger, Tejvan. "Famous Olympic Runners", Oxford, UK. www.biographyonline.net, Published 23 Jan 2016. Last updated 30th January 2018.
The Olympics
The Olympics at Amazon
Related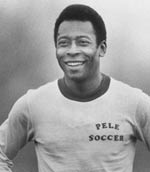 100 Famous sporting personalities – 100 Famous sporting personalities, including Muhammad Ali, Nadia Comaneci, Pele and Jesse Owens.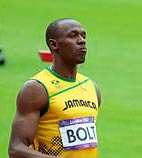 Famous Olympic Sprinters –Usain Bolt, Carl Lewis, Jesse Owens, Gail Devers and Shelly-Ann Fraser-Pryce.