Katharine Hepburn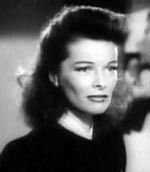 (1907 – 2003) Multiple Oscar winning American actress, Hepburn starred in many successful films including The African Queen (1951) The Rainmaker (1956) and On Golden Pond (1981)
"Life is to be lived. If you have to support yourself, you had bloody well better find some way that is going to be interesting. And you don't do that by sitting around wondering about yourself."
– Katherine Hepburn
Katharine Hepburn is one of the most famous actresses of the twentieth century. In a career lasting several decades she landed four Oscars – a record even today.
She was an unconventional Hollywood actress, fiercely independent and often displaying a standoffish attitude to the media. However, her wide variety of roles and acting skills made her popular on screen and she was ranked the greatest female film star by the American Film Institute.
Early Life Katharine Hepburn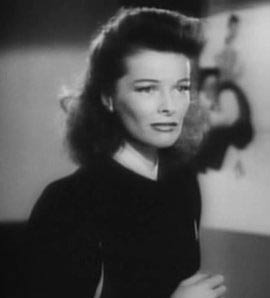 Katharine Hepburn was born in Hartford, Connecticut. Her mother, Katharine Martha Haughton was a suffragette and her strong views and independence influenced the young Katharine. As a teenager, Katharine was free spirited getting involved in sports such as swimming, skating and gymnastics; she had a fearless streak and was suspended from school for smoking and breaking curfew. She later admitted to going swimming naked in the middle of the night. As she later was quoted as saying:
"If you obey all the rules, you miss all the fun. "
One incident which had a bearing on her early life. It involved finding her dear brother hanging from a rafter by a piece of rope. Her family tried to deny it was suicide, but it looked as if it was and the incident had a lasting impact on Katherine.
Aged 21, Katherine married for the first time to socialite Ludlow Ogden Smith. The marriage did not last a long time and they divorced six years later. However, they remained friends and Katherine remained grateful for his support in her early years.
Early acting career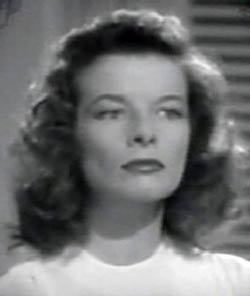 Katherine's early acting career was developed on stage and from this she graduated to film. By 1933 she had won her first Oscar for her performance in Morning Glory, a story about a woman who rejects romance for her work.
There then followed a series of successful films such as:
Alice Adams – earned her a second Oscar nomination
State of the Union – directed by Frank Capra. Hepburn plays opposite Spencer Tracy in a film about an idealistic industrialists foray in to politics.
By the late 1930s, her acting career had started to decline, and she was once even labelled as 'toxic for the box office' along with people like Fred Astaire and Marlene Dietrich. A string of forgettable films was not helped by her dismissiveness towards other female actresses and reluctance to sign autographs or give interviews. She always retained a certain reluctance to give interviews to the press until her later life. She was nearly cast in the Oscar Winning film – Gone with the Wind. But, she wasn't keen and the role was giving to Vivien Leigh.
After the war, Hepburn's career picked up. She gained an Oscar nomination in 1951 for her portrayal of a stern missionary in the film – African Queen. She starred alongside Humphrey Bogart. The film was a great success, though she ended up becoming quiet ill with dysentery and malaria due to the water. She later wrote about this difficult experience.
Notable Films of Katherine Hepburn
Summertime (1955)
The Rainmaker (1956)
Guess Who's Coming to Dinner (1967) winner of 2 academy awards including Katherine Hepburn as best actress. Starred alongside Sidney Poitier and Spencer Tracy. It tells of a groundbreaking interracial marriage which was set against the backdrop of the civil rights movements of the 1960s
The Lion in Winter . Katharine played Eleanor of Aquitaine.
On Golden Pond (1981) – another Oscar winning performance by Katharine Hepburn
Oscars for Best Actress
* 1933: Morning Glory
* 1967: Guess Who's Coming to Dinner
* 1968: The Lion in Winter
* 1981: On Golden Pond
Oscar Nominations
* 1935: Alice Adams
* 1940: The Philadelphia Story
* 1942: Woman of the Year
* 1951: The African Queen
* 1955: Summertime
* 1956: The Rainmaker
* 1959: Suddenly, Last Summer
* 1962: Long Day's Journey into Night
Fiercely independent, Katherine Hepburn played an important role in providing a role model for women beyond the dutiful Hollywood blonde bombshell. Revealingly she speaks of her own self image
"Everyone thought I was bold and fearless and even arrogant, but inside I was always quaking."
– Katherine Hepburn
Katherine embodied feminine beauty but also an inner strength and reserve. She was an important cultural icon and a forerunner for women of the Twentieth Century who lived with greater independence and freedom of action.
Citation : Pettinger, Tejvan. "Biography of Katherine Hepburn", Oxford, www.biographyonline.net, 24th Nov. 2008.

Katharine Hepburn: Rebel Chic
Related pages

Related people