This is a list of black, African-American women who made a positive contribution to changing the world for the better. Often they had to overcome difficult and testing situations to improve their lives and those around them.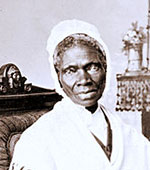 Sojourner Truth (1797 – 1887) Born into slavery as Isabella Baumfree, she changed her name to Sojourner after escaping from slavery. She became a vocal and powerful speaker for abolition and women's rights. Touring the country she helped change American attitudes to slavery and women. One of her famous speeches was entitled 'Ain't I a Woman?'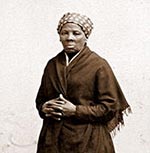 Harriet Tubman (1822 – 1913) A former slave who escaped and then returned to lead other slaves to freedom on the Underground Railroad. She became a well-known speaker on the experiences of slavery and advocate for the rights of African Americans and black women.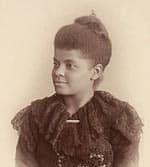 Ida Wells (1862 – 1931) Wells was a pioneering journalist and newspaper editor. She used her position to investigate the practice of lynching in the south. She highlighted the injustice faced by black people in the US. She was a fearless civil rights activist and female suffrage campaigner. She was a founder member of the NAACP in 1909.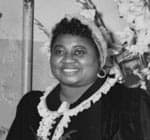 Hattie McDaniel (1895 – 1952) McDaniel was an actress, comedian, and singer-songwriter. She was the first African-American actress to be awarded an Oscar for best-supporting actress in the 1939 film "Gone With the Wind"
Rosa Parks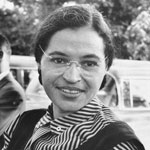 (1913–2005)  By refusing to give up her seat on a bus, Rosa Parks launched one of the most successful non-violent protests against discrimination in America. Rosa Parks became a modest but courageous figurehead for the civil rights movement and helped to achieve lasting change.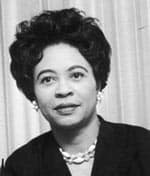 Daisy Bates (1914 – 1999) Bates was a journalist and civil rights activist. She played a leading role in the Little Rock, Arkansas integration crisis of 1957, which saw the federal government force desegregation onto a reluctant south. Bates, as a member of the local NAACP, played a key role in supporting the nine students chosen to enter the formerly white-only school.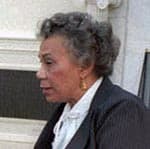 Eugenia Charles (1917-2005) a Dominican politician who was the first elected female Prime Minister of the Americas. She served from 21 July 1980 until 14 June 1995 – one of the longest-serving Heads of government.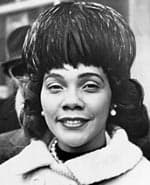 Coretta Scott King (1927 –  2006) Scott King was an author, musician, civil rights activist and wife of Martin Luther King. She played a prominent role in the civil rights campaigns, both before and after her husband's assassination. She founded the King Centre and campaigned for Martin Luther King Day to be a national holiday (established 1982)
Maya Angelou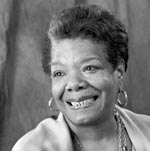 . (1928-2014) American poet, writer and campaigner. Wrote a poem for Bill Clinton's inauguration ceremony which expressed the hopes and aspirations of a whole generation.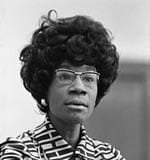 Shirley Chisholm (1924 –  2005) The first black Congresswoman, she was elected to the House of Representatives for NY in 1968. She used her time in Congress to campaign for women and civil rights. She served from '68 to '83 and was the first black women to run for the Democratic Presidential nomination.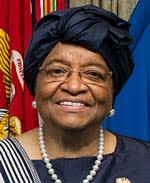 Ellen Johnson Sirleaf (1938 – ) Africa's first elected female Head of State. She served as president of Liberia from 2006 to 2018. She was jointly awarded the Nobel Peace Prize in 2011 for her work in supporting democracy and women's rights.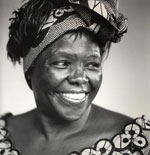 Wangari Maathai (1940 – 2011) Kenyan environmental and political activist, who led initiatives to plant trees and support the green belt movement. Was awarded the Nobel Peace Prize 2004 for her grassroots activist campaigns to improve environment and living conditions of those in Africa.
Oprah Winfrey

(1954 – ) Oprah came from humble beginnings to become one of the most influential tv personalities. Oprah has been a positive role model emphasising how women and black women can overcome obstacles to achieve great things.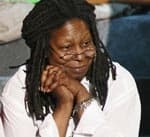 Whoopi Goldberg (1955 – ) American actress, comedian, author, and television host. Goldberg was the second black female actor to be awarded an Oscar for best-supporting actress. She was also awarded an Emmy Award (tv) a Grammy Award (music industry) and a Tony Award (live theatre)
Citation: Pettinger, Tejvan. "Famous black women who changed the world", Oxford, UK – www.biographyonline.net. Published 12th Aug 2013. Last updated 8 February 2018.
Portraits of Black Women who changed America at Amazon.com
Related

Women who changed the world – Famous women who changed the world. Features female Prime Ministers, scientists, cultural figures, authors and royalty. Includes; Cleopatra, Princess Diana, Marie Curie, Queen Victoria, and Joan of Arc.

Famous Black People. A list of inspirational black men and women. Including Martin Luther King, Nelson Mandela, Oprah Winfrey, Barack Obama, Desmond Tutu, Mohammad Ali, Harriet Tubman and Rosa Parks.
People who fought for human/civil rights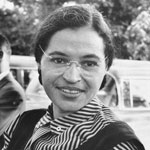 – People who campaigned for equality, civil rights and civil justice. Includes Abraham Lincoln, Harriet Tubman, Martin Luther King and Rosa Parks.