This is a selection of black African / American Women who made a positive contribution to changing the world for the better. Often they had to overcome difficult and testing situations to improve their lives and those around them.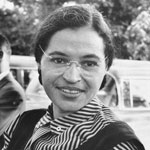 Rosa Parks. By refusing to give up her seat on a bus, Rosa Parks launched one of the most successful non-violent protests against discrimination in America. Rosa Parks became a modest but courageous figurehead for the civil rights movement and helped to achieve lasting change.

Oprah Winfrey. Oprah came from humble beginnings to become one of the most influential tv personalities. Oprah has been a positive role model emphasising how women and black women can overcome obstacles to achieve great things.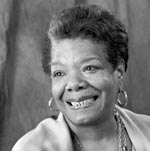 Maya Angelou. American poet, writer and campaigner. Wrote poem for Bill Clinton's inauguration ceremony which expressed the hopes and aspirations of a whole generation.
History, despite its wrenching pain,
Cannot be unlived, and if faced
With courage, need not be lived again.
Lift up your eyes upon
The day breaking for you.
Excerpt from: On the Pulse of Morning for Bill Clinton's inauguration, January 20th 1993
Sojourner Truth (1797-1887)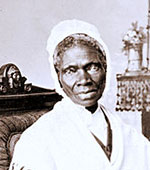 Born into slavery as Isabella Baumfree, she changed her name to Sojourner after escaping from slavery. She became a vocal and powerful speaker for abolition and women's rights. Touring the country she helped change American attitudes to slavery and women. One of her famous speeches was entitled 'Ain't I a Woman?'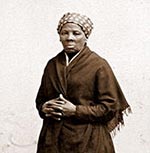 Harriet Tubman (1822 – 1913) A former slave who escaped and then returned to lead other slaves to freedom on the Underground Railroad. She became a well known speaker on the experiences of slavery and advocate for the rights of African Americans and black women.
Shirley Chisholm
Shirely was the first black Congresswoman in 1968. She used her time in Congress to campaign for women and civil rights
Wangari Maathai.
Won Nobel peace prize in 2004 for her grassroots activist campaigns to improve environment and living conditions of those in Africa.
Mary Seacole – Jamaican Nurse active during Crimean War