Quakers are members of a religious group called the Religious Society of Friends, that was formed in the seventeenth century as an offshoot of Christianity. Quakers believe that no intermediary is needed between an individual and God. They also believe that God resides in each individual. Quakers eschew hierarchy and believe each individual is equal before God. Quakers believe in cultivating an inner relationship with God, and working to make the world a better place. Quakers were amongst the early opponents of slavery and have worked to promote issues of social and environmental justice.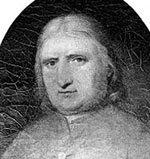 George Fox (1624 – 1691 ) Founder of the Quaker movement – known as the Religious Society of Friends. Fox was a radical religious reformer who spoke against rituals and outer prestige, developing a religion which encouraged equality, the importance of silence and using meditation as well as scripture.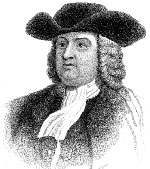 William Penn (1644 – 1718) In the Pennsylvania Frame of Government (1682), Penn included democratic principles and the principle of religious tolerance. Penn was also an early advocate for uniting the different colonies of America.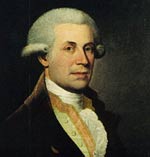 Abraham Darby (1678–1717) English Quaker, inventor and businessman. Darby developed a process for producing large quantities of pig iron from coke. Coke smelted iron was a crucial raw material in the industrial revolution.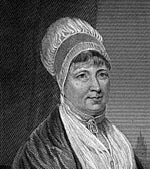 Elizabeth Fry (1780–1845) British Quaker who campaigned for better conditions in prisons, also set up charities for the homeless and poor.

Lucretia Mott (1793 – 1880) American Quaker and political activist. Mott helped to draft the Declaration of Sentiments for the inaugural Women's Rights Convention held in Seneca Falls, New York. She was a central figure in the women's suffrage and abolitionist movement of the nineteenth century.

John Cadbury (1801 –  1889) English businessman and Quaker who founded Cadbury's chocolate. Cadbury also created a model housing estate for his workers in Bournville, Birmingham. He also campaigned against cruelty to animals forming the Animals Friend Society, a precursor to the RSPCA.

Joseph Rowntree (1836 – 24 February 1925) English Quaker, businessman and philanthropist. Rowntree founded the successful Rowntree chocolate business in York. He was also concerned with charitable concerns setting up three charitable trusts. His son Seebohm wrote the ground-breaking survey of poverty in English society in 1901.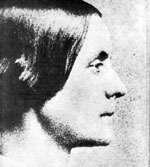 Susan B. Anthony (1820–1906) American suffragist and campaigner for women's equal rights. She played a significant role in women gaining the vote in the US.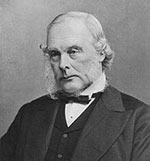 Joseph Lister (1827 – 1912) English surgeon. Lister pioneered the use of antiseptic (Carbolic acid) and antiseptic surgery which dramatically improved survival rates.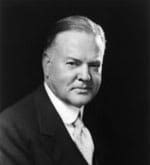 Herbert Hoover (1874 – 1964) Hoover is best known for serving as President from 1929 to 1933 during the Great Depression. However, he played the major humanitarian role in American aid to Belgium and Europe in the First World War. Hoover also sought prison reform and international disarmament during the 1930 London Naval Conference.

James Dean (1931 – 1955) Brought up by aunt and uncle from the age of nine, in their Quaker houshold. Dean was an influential American actor from Indiana. He starred in the film Rebel Without a Cause (1955) a symbol of teenage disillusionment.

Dame Judy Dench (1934 – ) Born and raised a Quaker, Dench says that her Quaker religion informs her whole outlook on life. She is a leading English actress who has starred in numerous awarding winning – theatre, tv and film productions.

Joan Baez (1941 – ) Baez family converted to Quaker beliefs when she was young. She remained influenced by her Quaker beliefs in her social activism and political campaigning. In the 1960s and 70s, her music inspired a generation of anti-war and anti-racism campaigners.

Damon Albarn English songwriter and musician. Leader of the group Blur. Born into a Quaker family, he continued to follow the religious teachings of his upbringing.
Citation: Pettinger, Tejvan. "Famous Quakers", Oxford,  UK. www.biographyonline.net Published 26 June 2019. Last updated 9 April 2020.
The Quakers
The Quakers at Amazon
Related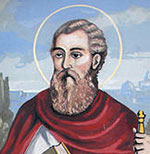 Famous Christians – Famous Christians from Jesus Christ and the early Apostles to Catholic Popes and saints. Includes St Francis of Assisi, St Catherine of Sienna and St Teresa.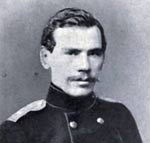 Famous pacifists – People who refused to fight and people who supported different forms of pacifism. Includes Leo Tolstoy, Albert Einstein and Mahatma Gandhi.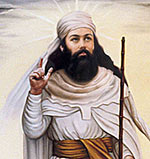 Famous Religious leaders and founders – Key people who helped to found different religions and spiritual movements. Including Moses, Sri Krishna, Buddha, Jesus Christ, Muhammad and Guru Nanak.