Some famous people who overcame failure:
Abraham Lincoln

Abraham Lincoln is widely considered one of America's greatest presidents. He oversaw a bitter civil war, where he strove to maintain the union and end slavery.
Yet, Lincoln failed many times before he succeeded. At every step of the life, he had to overcome great difficulties.
1818: His mother died.
1832 Lincoln had indeed "lost his job" and accumulated debt due to the failure of partner's business
1843 Failed to receive parties nomination for upcoming Congress election
1854 Lost bid for Senate Seat
1858 Lost bid for Senate seat
Winston Churchill

Many may be surprised to know how many times Winston Churchill failed. During the First World War, he was in charge of the disastrous Dardanelles campaign which resulted in his resignation.
As Chancellor, he presided over the disastrous economic policy of keeping Britain in the gold Standard which led to deflation and high unemployment. For much of the 1930s, Churchill was a loner in British politics, languishing on the back benches, he spoke frequently about the need to rearm and combat the growing Nazi menace, but the prospect of ever returning to government looked slim until the crisis of 1940, when he made a remarkable comeback to lead Great Britain in war.
Benjamin Franklin

He was severely electrocuted during his experiments into electricity.
He published first German-language newspaper in the United States, Die Philadelphische Zeitung, in 1732. It went out of press less than one year later.
The General Magazine and Historical Chronicle also failed after just six issues.
He tried introducing a new Photonic Alphabet, eliminating letters like C, Q, and W. But, it never caught on. Benjamin Franklin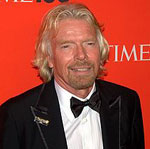 Richard Branson (1950 – ) At school Branson was an academic failure and left without any qualifications. Starting his own record shop with a small loan, Richard Branson became one of the most successful businessmen in the UK.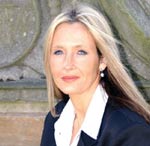 J.K.Rowling (1965 – ) For many years Rowling struggled as a single mother living on benefits. After writing the first draft of Harry Potter and The Philosopher's Stone she was rejected by many leading publishers. But, once published Harry Potter became best selling children's book of all time.
Citation: Pettinger, Tejvan. "People who overcame failure", Oxford, UK. www.biographyonline.net, 15th Dec 2008. Last updated 18 February 2018.
 Related

People who changed the world – Famous people who changed the course of history including Socrates, Newton, Jesus Christ, Muhammad, Queen Victoria, Catherine the Great, Einstein and Gandhi.

Famous people with Rags to Riches stories – Rags to riches stories – People who started off poor, but became rich through good fortune or hard work. The list includes; George Soros, Andrew Carnegie, Samuel Walton, Pele and J.K.