A selection of famous people who fought for, campaigned and promoted human/civil rights and freedom. I have grouped people into different sections:
Civil rights – Ending slavery, racial discrimination and promoting the equal treatment of people in society.
Women's Rights – People specifically working towards promoting equal rights for women.
Writers – Authors who have promoted respect for human rights by championing the cause of freedom.
Humanitarian – People concerned with improving the welfare of others through charitable and humanitarian work.
Famous people who promoted Civil Rights
Abraham Lincoln (1809–1865) President of US during the American civil war. Lincoln made the famous Emancipation Proclamation (1863) declaring "that all persons held as slaves" within the rebellious states "are, and henceforward shall be free."  This proclamation was followed by the 13th Amendment to the US Constitution (1865) outlawing slavery.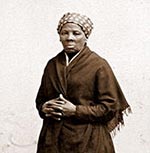 Harriet Tubman (1822–1913) A former slave who escaped and then returned to lead other slaves to freedom on the Underground Railroad. She became a well-known speaker on the experiences of slavery and an advocate for the rights of African Americans and black women.
Frederick Douglass (1818–1895) Douglass was a former slave who became committed to working for the emancipation of all slaves and ending the injustice of slavery and racism in America. He gave many stirring speeches criticising injustice and raising the hope for a nation where all people were treated equally regardless of race, sex or religion.
Nelson Mandela (1918–2013) Anti-apartheid leader. Mandela spent over twenty years in jail for his opposition to the racist apartheid system which excluded blacks from many areas of society. He was elected the first President of democratic South Africa in 1994.  "I have cherished the ideal of a democratic and free society in which all persons live together in harmony and with equal opportunities." – Nelson Mandela.
Martin Luther King (1929 – 1968) Non-violent civil rights leader. Inspired the American civil rights movement to achieve greater equality. Helped to organise the 1963 March on Washington, where he gave famous 'I have a dream' speech. "I have a dream that one day this nation will rise up and live out the true meaning of its creed: 'We hold these truths to be self-evident: that all men are created equal.'
Mikhail Gorbachev (1931– ) Leader of Soviet Union. Gorbachev oversaw the transition from Communism to democracy in the Soviet Union and Eastern Europe and allowed the Berlin Wall to come down. Gorbachev also instigated Glasnost, seeking to end restrictions on free speech and promote religious freedom.
William Wilberforce (1759–1833) Campaigned against slavery, helping to outlaw slavery in Great Britain. The Slavery Abolition Act 1833 was passed three days after his death.
Olaudah Equiano (1745–1797) The first black African slave to write about his experience as a slave. His book The Interesting Narrative of the Life of Olaudah Equiano played a pivotal role in turning public opinion in Britain against slavery.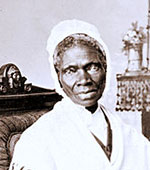 Sojourner Truth (1797–1883) African-American abolitionist and women's rights campaigner. In 1851, she gave a famous extemporaneous speech "Ain't I a woman?" which supported equal rights for blacks and women.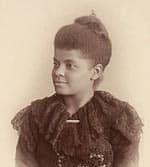 Ida Wells (1862 – 1931) Wells was a pioneering journalist and newspaper editor. She used her position to investigate the practice of lynching in the south. She highlighted the injustice faced by black people in the US. She was a fearless civil rights activist and female suffrage campaigner. She was a founder member of the NAACP in 1909.
Dr. B.R. Ambedkar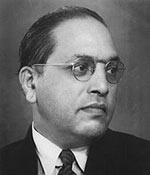 (1891 – 1956) – Indian political activist and social reformer who campaigned for greater equality for the 'untouchable castes' and women. Ambedkar was the principal architect of the Constitution of India, and a founding father of the Republic of India.
Rosa Parks (1913–2005) Civil Rights activist. She started the Montgomery bus boycott (1955) through her refusal to give up her seat to a white person. She became a prominent spokesperson and figurehead for the American civil rights movement.

Ruby Bridges (1954 – ) An American civil rights activist who became the first black child to enter a previously all-white elementary school in Louisiana symbolically breaking the colour bar for segregation in the south.

Jackie Robinson (1919-1974) US baseball. First African-American to play in Major League baseball – breaking the decades old 'color bar' Robinson led the Brooklyn Dodgers to six Pennants and one World Series. Major figure in US civil rights movement.
Desmond Tutu (1931– ) Campaigner against apartheid in South Africa. Since the end of apartheid, he has campaigned on a broad range of humanitarian issues, seeking to overcome racism, sexism, homophobia, AIDS and poverty.
Thomas Clarkson (1760–1846)  English abolitionist and leading campaigner against the slave trade.

Thurgood Marshall (1908 – 1993) US civil rights lawyer. Marshall was the lead lawyer in the pivotal Supreme Court Case Brown vs Board of Education, Topeka (1954) which overturned legal segregation in the US. He took on many cases to support individual rights in criminal cases and instances of racial discrimination. He served as first African-American on the US Supreme Court.
Dietrich Bonhoeffer (1906–1945) Principled Christian activist who opposed the Nazi regime in Germany. He opposed Hitler's euthanasia program and persecution of the Jews.
Women's Rights

Mary Wollstonecraft (1759–1797) Early feminist author who helped to propagate belief in equal rights for women.
Emily Pankhurst (1858–1928) Suffragette who led campaigns of civil disobedience against the male-dominated political system, which denied women the vote. Pankhurst was sent to jail on several occasions for her activities.
Susan B. Anthony American suffragist and campaigner for women's equal rights. She played a significant role in women gaining the vote in the US.
Malala Yousafzai (1997– )Pakistani schoolgirl who defied threats of the Taliban to campaign for the right to education for girls. She survived being shot in the head by the Taliban and has become a global advocate for human rights, women's rights and the right to education. She has sought to emphasise the peaceful nature of Islam and the respect Islam has for education.
Democracy
Mahatma Gandhi (1869–1948) Indian nationalist and politician, who struggled for Indian self-determination and independence. Gandhi inspired millions through his non-violent protests. Gandhi also sought to improve rights of women and outcasts in Indian society.
Lech Walesa – Leader of Polish Solidarity Movement. Wales became first non-Communist President in 1991. Awarded the Nobel Peace Prize in 1983.
14th Dalai Lama (1935– ) Leader of Tibetans in exile. He has sought to negotiate with Chinese to respect traditions and culture of Tibetans, and believes in non-violent protest.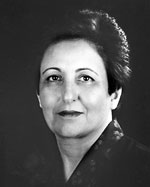 Shirin Ebadi (1947– ) Iranian judge and lawyer. She fought for the right for women to pursue a legal career in Iran. She has also defended opposition dissidents who have fallen foul of the Iranian judicial system.
Benazir Bhutto (1953–2007) First female President of Pakistan. Helped to move her country from military dictatorship to democracy in 1988.
Writers
Thomas Jefferson (1743–1826) 3rd President of USA. The author of the Declaration of Independence.
"We hold these truths to be self-evident, that all men are created equal, that they are endowed by their Creator with certain unalienable Rights, that among these are Life, Liberty and the pursuit of Happiness." – Declaration of Independence.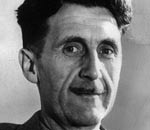 George Orwell (1903–1950) Author of Animal Farm and 1984, Orwell helped to warn of the dangers of totalitarian states. He also wrote in support of the disadvantaged sections of society and criticised imperialism.
Tom Paine Free thinking radical who passionately argued for greater democracy and representation for ordinary people. He wrote Common Sense supporting American independence, and Rights of Man in defence of the principles of the French Revolution.
Humanitarians
Abbe Pierre (1912–2007) French humanitarian. A Catholic priest who founded the Emmaüs movement, which has the goal of helping poor and homeless people and refugees.

Helen Keller (1880–1968) Deaf-blind from early childhood, Keller overcame her disability to campaign tirelessly on behalf of deaf and blind people.
Elizabeth Fry (1780–1845) Prison reform campaigner. Fry was instrumental in raising awareness of the poor conditions in British prisons and campaigning for more humane conditions.
John Howard (1726–1790) 18th-century prison reformer.
Citation: Pettinger, Tejvan. "People who fought for Human Rights / Civil Rights", Oxford, UK.  www.biographyonline.net. Published 11 June 2013. Last updated 6 February 2018.
Human Rights
Human Rights – A short introduction at Amazon
Civil Rights
Civil Rights at Amazon
Related pages

Women who fought for the vote – Suffragists who played a role in the fight for gaining women the right to vote around the world. Includes  Elizabeth Cady Stanton, Ida B. Wells, Emily Pankhurst and Susan B. Anthony and Milicent Fawcett.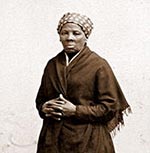 People in the anti-slavery movement – Men and women who campaigned for the end of slavery. This includes former slaves such as Harriet Tubman and Frederick Douglass, and political campaigners, such as William Wilberforce and Abraham Lincoln.

People who made a difference. Men and women who made a positive contribution to the world – in the fields of politics, literature, music, activism and spirituality.

Peace Activists – People who actively opposed war, promoted peace and campaigned for nuclear disarmament. Includes Joan Baez, Noam Chomsky, Peace Pilgrim, Bertrand Russell and Leymah Gbowee.

Women who changed the world – Famous women who changed the world. Features female Prime Ministers, scientists, cultural figures, authors and royalty. Includes; Cleopatra, Princess Diana, Marie Curie, Queen Victoria, and Joan of Arc.