1. Sir Edmund Hillary (1919 – 2008) New Zealand born climber, who with Sherpa Tenzing became the first person to climb Mount Everest in 1953 – at a time when many people had died in their attempt to scale this unknown peak. He also visited both poles, becoming the first person to complete the 'triple.'

2. Jacinda Ardern (1980 – ) Youngest female Prime Minister of New Zealand from 2018. She leads the Labour Party. Received global recognition for role in responding to Christchurch bombings and COVID-19 in 2020.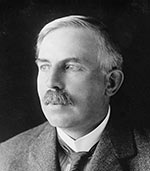 3. Ernest Rutherford (1871 – 1937) New Zealand-born British physicist / Chemist. In 1908, Rutherford was awarded the Nobel Prize in Chemistry for his work in radioactivity and the disintegration of elements. In 1917, credited with being the first person to split the atom, discovering the proton.

4. Kate Sheppard (1848 – 1934) Suffragette who helped organise the campaign for women's rights which was successful in 1893, New Zealand was the first country to give women the vote. Sheppard was born in England and moved to NZ in 1868.  She wrote Ten Reasons Why the Women of New Zealand Should Vote which culminated in a petition of 35,000 demanding votes for women.

5. George Grey (1812 – 1898) Grey was a British officer who played a key role in the early colonial administration of Australia and New Zealand. He served twice as governor of New Zealand and was the 11th Premier. He played an important role in establishing peace with Maori natives and he studied their mythology and history. Grey helped promote a more egalitarian society.

6. Sir Āpirana Turupa Ngata (1874 – 1950) Prominent Maori political leader who served as MP for nearly 40 years. 22nd Minister of native affairs. He instituted many reforms based on scientific and western-style sanitation.

7. Michael Joseph Savage (1872 – 27 March 1940) Savage led the Labour Party to its first election victory in 1935. He was the architect of the countries welfare state and economic recovery policies. Critical of appeasement in the 1930s, he declared war on Germany in 1939 at same time as Britain.

8. Peter Jackson (1961 – ) New Zealand film director best known for his production of the Lord of the Rings trilogy and later the Hobbit – about books written by J.R.R. Tolkien.

9. Russell Crowe (1964 – ) Actor. Born in Wellington, New Zealand, he has stared in major blockbuster films such as Gladiator (2000), A Beautiful Mind (2001) L.A. Confidential, Noah (2014) and The Nice Guys (2016). He wone one Academy Award for best actor and two Golden Globe Awards.
10. Jonah Lomu (1975–2015) – All Black Rugby player. Lomu was considered the greatest player of his age, with tremendous power and strength. He scored 37 tries in 63 caps and was regarded as the best player in 1995 World Cup, though NZ lost in the final. Considered the first global superstar of the sport.

11. Hone Heke (c.1807/1808 – 1850) – Māori chief who was the principal instigator of the Flagstaff War of 1845-46 – a rebellion against British rule.

12. Dr Frederick Truby King (1858–1938) – Health reformer and founder of Plunket Society which sought to give care and nutrition to young children.

13. William Hobson (1792–1842) – First Governor of New Zealand and co-author of the Treaty of Waitangi between the British and Maoris.

14. Jean Batten (1909–1982) – Female pilot who made many record-breaking flights in the 1930s, including the first solo flight from England to New Zealand in 1936.

15. Sir Brian Barratt-Boyes (1924–2006) – Pioneering heart surgeon who developed cardiopulmonary bypass and an aortic valve replacement.

16. Sir Peter Snell (1938–2019) – runner. He won the gold medal in the 800 and 1500 metres at the 1964 Olympics. He also won gold in 800m at the 1960 Olympics

17. William Pickering (1910–2004) – Pioneering space scientist who was a senior NASA rocket scientist heading California's jet propulsion laboratory.

18. Janet Frame (1924–2004) – Frame wrote novels, short stories, poetry, juvenile fiction, and an autobiography in the genre of modernism and postmodernism.

19. Te Rauparaha (1760s–1849) – Māori leader who took a major role in the Musket Wars against British and between different Maori tribes. He was influential in the sale of land to colonial British.

20. Sir Colin Meads (1936–2017) – All Black rugby player. He played in All Blacks for the lock forward position from 1957 to 1971 and was voted the country's player of the century.
Dame Whina Cooper (1895–1994) – Māori leader who campaigned for better recognition and improved conditions for the Maori people. She was given the honorary title of Te Whaea o te Motu ("Mother of the Nation")
Katherine Mansfield (1888–1923) – writer of short stories and poetry. Modernist writer.
Thomas Brydone (1837–1904) and William Soltau Davidson (1846–1924) – refrigeration pioneers
Richard Pearse (1877–1953) – aviation pioneer who developed concepts such as monoplanes, wing flaps, undercarriage wheels and variable propeller.
Te Whiti o Rongomai (c.1830–1907) – pacifist Māori leader who led people or Parihaka in non-violent resistance to the confiscation of Maori land by the New Zealand government.
Richard Seddon (1845–1906) – Liberal Party Premier and Prime Minister of New Zealand from 1893 – 1906. He passed social reforms, such as old aged pensions, bought Maori lands and successfully annexed the Cook Islands.
Sir Te Rangi Hīroa (Peter Buck) (1877–1951) – Māori leader, who was doctor, military leader, health administrator and politician.
Sir Julius Vogel (1835–1899) – politician and Premier from 1873-1875. Vogel issued bonds to fund infrastructure projects.
Maurice Wilkins (1916–2004) – scientist Nobel laureate who worked on DNA structure with Crick and Watson.
Helen Clark (1950–) – politician and Prime Minister from 1999 –  2008. She became the first female head of the UN Development Programme.
Mabel Howard (1894–1972) – politician and trade unionist. Served as MP from 1943-69.
Sir Bernard Freyberg (1889–1963) – lieutenant-general. Served at Gallipoli and became the youngest general of First World War. In Second World War he commanded New Zealand Expeditionary force at Battle of Crete, North Africa and in Italy.
Sir Harold Gillies (1882–1960) – plastic surgeon
Dame Kiri Te Kanawa (1944–) – opera singer
Sir Keith Park (1892–1975) – air chief marshal
Professor Alan MacDiarmid (1927–2007) – Nobel laureate chemist
Sir Peter Blake (1948–2001) – yachtsman
Dr C.E. (Clarence Edward) Beeby (1902–1998) – educationalist
Jack Lovelock (1910–1949) – athlete
Dr John Bedbrook – biotechnologist
James K. Baxter (1926–1972) – poet
Dr Fred Hollows (1929–1993) – eye surgeon
Sir Murray Halberg (1933–) – athlete and philanthropist
Neil Finn (1958–) – musician
Edward Gibbon Wakefield (1796–1862) – colony founder
David Lange (1942–2005) – politician
Sir Robert Muldoon (1921–1992) – politician
Thomas Edmonds – industrialist
Colin McCahon (1919–1987) – painter
Colin Murdoch (1929–2008) – inventor of the disposable syringe
Sir Archibald McIndoe (1900–1960) – plastic surgeon
Rev Samuel Marsden (1765–1838) – missionary
Peter Fraser (1884–1950) – politician
John Clarke (1948–2017) – comedian
Ettie Rout (1877–1936) – campaigner for safe sex
Arthur Lydiard (1917–2004) – popularised jogging
Kupe – the discoverer of Aotearoa
Te Puea Herangi (1883–1952) – Māori leader
Sir John Walker (1952–) – runner
Tim Finn (1952–) – musician
John A. Lee (1891–1982) – politician
Sir James Wattie (1902–1974) – industrialist
Sir Bill Hamilton (1899–1978) – inventor
Norman Kirk (1923–1974) – politician
Bill Gallagher (1911–1990) – inventor
Dr Michael King (1945–2004) – historian
Frances Hodgkins (1869–1947) – painter
George Nepia (1905–1986) – All Black
Sir James Fletcher (1886–1974) – industrialist
Mother Aubert (1835–1926) – nun
Charles Heaphy (1820–1881) – explorer
A.H. Reed (1875–1975) – publisher
Frank Sargeson (1903–1982) – writer
Sir Roger Douglas (1937–) – politician
Dr Matthew During – scientist
Te Kooti Arikirangi Te Turuki (c.1832–1893) – warrior
Hongi Hika (1772–1828) – warrior chief
Sir David Low (1891–1963) – cartoonist
Kate Edger (1857–1935) – women's pioneer
Dame Marie Clay (1926–2007) – educationalist
Rewi Alley (1897–1987) – sinophile
Thomas Rangiwahia Ellison (1867–1904) – rugby union captain
Rua Kenana Hepetipa (1869–1937) – prophet
Tahupotiki Wiremu Ratana (1873?–1939) – prophet
Aunt Daisy (1879–1963) – broadcaster
Charles Upham (1908–1994) – soldier
Ralph Hotere (1931–2013) – artist
Sir Richard Hadlee (1951–) – cricketer
Billy T James (1948–1991) – comedian
Sir Keith Sinclair (1922–1993) – historian
Charles Goldie (1870–1947) – painter
John Minto (1953–) – activist
Rudall Hayward (1900–1974) – film maker
Witi Ihimaera (1944–) – writer
John Te Rangianiwaniwa Rangihau (1919–1987) – Māori language promoter
Dave Dobbyn (1957–) – songwriter
Russell Coutts (1962–) – sailor
Peter Mahon (1923–1986) – lawyer
Georgina Beyer (1957–) – transgender politician
A J Hackett (1958–) – bungy jumping pioneer
Citation: Pettinger, Tejvan. "Famous people from Australia", Oxford, UK. www.biographyonline.net, published 19 April 2020.
Related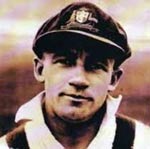 Famous Australians – Great Australians including Sir Howard Florey, Kylie Minogue, Saint Mary MacKillop and Andrew Banjo Paterson.

Great Briton list – Top 100 famous Britons as voted by a BBC poll. Including Winston Churchill, William Shakespeare, Thomas Cromwell and Queen Elizabeth I.
Sources