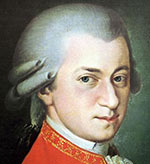 Mozart Wolfgang Amadeus Mozart ( 1756–1791). is one of the greatest composers of the classical period.
He studied and admired the works of Bach, Handel and Haydn.
By the age of 6, he was writing his own compositions.
He wrote his first opera, Mitridate Re di Ponto, in 1770 when he was only 14 years old.
He composed his first great mass at the age of 12: Misa Brevis in G.
His father, Leopold was also a musician, he was also a talented publicist and was successful in showing off Mozart to a wide European audience.
One of his first jobs was working for the ruler of Salzburg (Prince-Archbishop Hieronymus Colloredo.) but Mozart felt constrained like a mere servant and he broke away from his low-paid contract (just 150 Florins a year).
While visiting the Vatican, Mozart heard Gregorio Allegri's Miserere performed in the Sistine Chapel. He was able to write out the entire score from memory. Previously, the music had not been reproduced outside the Vatican.
Haydn was full of praise for the young Mozart, telling his father there was no other man like him.
At the age of 17, he received a prestigious appointment to play in the court of Vienna, Austria.
The Archduke Ferdinand of Austria wanted to hire Mozart, but his mother – Empress Maria Theresa vetoed the decision arguing she didn't want the court to employ "useless people".
In 1781, Mozart was dismissed from a position with Archbishop Colloredo with a literal 'kick up the backside' after the two had quarrelled over restrictions placed on Mozart.
In 1784 he joined the Freemasons – an organisation dedicated to mutual friendship.
In April 1787, Beethoven, then aged 16, arrived in Vienna to get two weeks worth of music lessons from Mozart.
Mozart had a habit of being free-spending. In a rare moment of financial prosperity around 1785, he spent 900 Florins on a very good pianoforte and 300 Florins on a billiard table. He also employed servants and sent his son to boarding school – they were soon in debt.
In 1787, he received a position from Emperor Joseph II which paid Mozart 800 florins per year in return for writing music for dances. Records suggest Joseph was keen to keep Mozart in Vienna to prevent him from leaving elsewhere.
In 1789, he made a long trip to perform in German cities, Prague, Leipzig, Dresden, and Berlin.
He married Constanze Weber in 1782. They had six children, but only two survived infancy.
In 1783, he composed the great work Mass in C minor, when it was premiered in Salzburg, his wife Constanze sang a solo part.
He was described by contemporaries as short and fairly plain looking. One observed: "a remarkably small man, very thin and pale, with a profusion of fine, fair hair of which he was rather vain"
His face was pock-marked with a childhood case of smallpox.
Although he could be frivolous and childish, with a liking for crude jokes, he could also work very hard and well into the night on his sublime music.
As well as composing works like Ave Verum Corpus, Mozart also enjoyed composing scatological music – which is very crude, simple music, made up with four-letter words.
British PM, Margaret Thatcher refused to believe that Mozart the composer could have demeaned himself by writing such ditties.
He liked animals and kept several pets, such as a dog, a canary, and a starling. He also enjoyed riding a horse.
Mozart earned a substantial sum from his successful operas, but he was extravagant in spending and often ended up in financial difficulties.
He was a Roman Catholic and some of his greatest works were religious in nature.
His final year was prolific in terms of composition. His compositions included The Magic Flute; the final piano concerto (K. 595 in B

♭

); the Clarinet Concerto K. 622; the choral work Ave verum corpus K. 618; and the unfinished Requiem K. 626.
His final year also saw the public premier of his opera 6  La clemenza di Tito, in Prague, Czechoslovakia
There is a dispute about the death of Mozart, different theories include kidney failure, mercury poisoning, rheumatic fever, the plague, murder by a rival. Most agree it was a fairly sudden illness.
Greatest Works of Mozart
Operas
The Magic Flute (opera)
Don Giovanni (opera)
Marriage of Figaro (opera)
Concertos
Piano Concerto No.27 in B-flat, K.595
Piano Concerto No.21 in C, K.467
Clarinet Concerto in A major, K.622
Symphonies
Symphony No.39 in E flat, K.543
Choral Works
Ave Verum Corpus K.618,
Requiem K.626.
Other
String Quintet in E-flat, K.614
Citation: Pettinger, Tejvan. "Interesting Facts About Mozart", Oxford, www.biographyonline.net, 01/10/2013 updated 22 September 2017
 Related
Mozart – 100 Classical Masterpieces
Mozart – 100 Classical Masterpieces at Amazon
Mozart: A Life

Mozart: A Life at Amazon
Related pages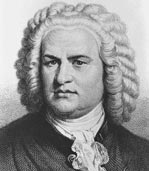 Famous Composers – A list of famous and influential composers throughout history, including the greatest composers, such as Bach, Mozart, and Beethoven.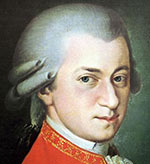 Famous Austrians. Famous Austrians, including Marie Antoinette, Sigmund Freud and musicians, such as Mozart, Franz Liszt, Schubert. Also Austrian political figures.
External links