J.K.Rowling was born July 31, 1965, Yate, Gloucestershire, United Kingdom
Spouse: Neil Murray (m. 2001), Jorge Arantes (m. 1992–1993)
Her three children: Jessica Arantes, Mackenzie Murray, David Murray
She wrote her first book, "Rabbit," about a rabbit with measles aged six in 1971.
After her mother praised 'Rabbit' – Rowling replied 'then get it published' – admitting she didn't know where that idea came from.
Her first school – St Michael's Primary School, was founded by abolitionist William Wilberforce and education reformer Hannah More.
She was the Head Girl at Wyedean School and College
In 1982, she took the entrance exams to Oxford University but didn't pass.
She graduated from the University of Exeter with a BA in French and Classics
After university J.K.Rowling worked as a researcher for Amnesty International and continues to support the charity financially.
Rowling was living on state benefits when she was writing the first Harry Potter book. She became a multi-millionaire within five years.
Her mother was diagnosed with multiple sclerosis and died during the writing of Harry Potter.
Rowling has stated her mother was a big influence on the Harry Potter series.
The frightening dementors in the Harry Potter books were created to reflect her period of clinical depression.
The idea for the Harry Potter series came whilst she was stuck on a delayed train from Manchester to London in 1990.
She mentions the inspiration came unannounced, and she furiously wrote them down:
"I really don't know where the idea came from. It started with Harry, then all these characters and situations came flooding into my head."
She began writing the first page of Philosopher's Stone in her flat by Clapham Junction that evening.
She wrote the first three chapters of her first Harry Potter book in Porto, often whilst listening to Tchaikovsky's Violin Concerto.
In 1993, after her first marriage broke down she moved to Edinburgh with three chapters of the Philosopher's Stone in her suitcase.
J.K. Rowling stated in 2000, that she loved inventing the names of her imaginary world. She even wrote many names on the back of an aeroplane sick bag. – "I invented the names of the Houses on the back of an airplane sick bag. This is true. I love inventing names, but I also collect unusual names so that I can look through my notebook and choose one that suits a new character." – J. K. Rowling.
Seven years after graduating, as an unemployed single mother, Rowling felt she was 'the biggest failure I knew" But also this failure was liberating
Rowling finished her first Harry Potter book in Edinburgh, often writing in local cafes because she wanted to take her child out for walks.
In first editions of Harry Potter, her author name was Joanne Rowling, but fearing boys might not want to read a book written by a woman, she used J.K.Rowling.
Her first fan letter was from a girl called Francesca Gray – who addressed her as: 'Dear Sir…'
Twelve publishing houses rejected her original Harry Potter manuscripts. Her book was finally taken on by Bloomsbury, who gave her a small advance.
In June 1997, Bloomsbury published Philosopher's Stone with an initial print run of 1,000. First editions can now go for between £16,000 and £25,000
Harry Potter and the Goblet of Fire, was released on 8 July 2000 selling 372,775 copies on its first day in the UK
Harry Potter and the Half-Blood Prince, released on 16 July 2005, sold nine million copies in its first 24 hours of release.
Harry Potter and the Deathly Hallows, released on February 2007 sold 11 million copies on its first day.
In 2018, the seven-book Harry Potter series has sold more than 450 million copies worldwide;
The character of Hagrid is supposed to be based on a big, intimidating 'Hell's Angel' from the West Country who used to sit down and talk about his petunias.
J.K. Rowling stated when she planned book, initially, Ron's dad was destined to die after the attack by deadly snake Nagini in Order of the Phoenix. However, she changed her mind, as she felt the book needed good fatherly figures.
Over the course of the eight Harry Potter Films, the scar of Harry Potter was applied to Daniel Radcliffe or his stunt double a total of 5,800 times.
Rowling said her parents met at King's Cross station, creating the idea for platform 9 3/4 at King's Cross.
The global brand of Harry Potter is worth an estimated $15 billion
She was a big fan of Jane Austen, C.S. Lewis, Dickens and J.R.R. Tolkien.
Rowling stated her most influential writer was Communist and civil rights activist Jessica Mitford. Mitford went to Spain to fight in the Civil War against fascist Franco.
Rowling identifies herself as a Christian, though not a committed Christian.
Referring to criticisms of witchcraft in her books, Rowling has stated: "I believe in God, not magic."
Her adult book 'The Casual Vacancy' was written under a pseudonym, Robert Galbraith.
In September 2011, Rowling was named a "core participant" in the Leveson Inquiry into press intrusion. Rowling has often faced harassment from the press.
In October 2010, Rowling was named the "Most Influential Woman in Britain" by UK magazine editors.
March 2, 2001 was awarded an Order of the British Empire (OBE) by H.R.H. Prince Charles.
In 2004, Forbes claimed Rowling's worth was $1 billion, making her the first billion-dollar author. But, Rowling claimed she was not so rich as that.
She has supported the British Labour party with a £1 million donation.
J.K.Rowling has supported several charities, such as Gingerbread (supporting single parent families), Comic Relief and Lumos.
In 2000, Rowling established the Volant Charitable Trust, which uses its annual budget of £5.1 million to combat poverty and social inequality
In 2001, the Press Complaints Commission upheld a complaint by Rowling over a series of unauthorised photographs of her with her daughter on the beach in Mauritius published in OK! Magazine.
In 2017, her net worth is estimated at $650 million. The Harry Potter movie franchise has grossed over $7.7 billion.
Citation: Pettinger, Tejvan. "Facts J.K. Rowling", Oxford, UK. www.biographyonline.net – 12th Dec. 2016, Last Updated. 5th November 2019.
Who is J.K.Rowling? at Amazon
Harry Potter Box Set at Amazon
Related Pages
Writers and authors

 – Famous authors such as J.R.R. Tolkien, William Shakespeare, J.K. Rowling, Jane Austen, Leo Tolstoy, John Steinbeck and Ernest Hemingway.

Women who changed the world – Famous women who changed the world. Features female Prime Ministers, scientists, cultural figures, authors and royalty. Includes; Cleopatra, Princess Diana, Marie Curie, Queen Victoria, and Joan of Arc.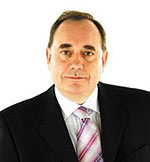 Famous Scottish people – Influential men and women including Robert the Bruce, Alexander Fleming, John Logie Baird and William Wallace.

Great Briton list – Top 100 famous Britons as voted by a BBC poll. Including Winston Churchill, William Shakespeare, Thomas Cromwell and Queen Elizabeth I.