A list of famous Swiss people. It includes authors, sportstars, scientists, political figures and artists. The definition of a Swiss person is someone born within the boundaries of modern Switzerland, or someone who gained Swiss citizenship after being born in other countries.
Roger Federer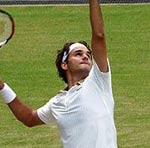 (1981 – ) Born in Basel, Switzerland, Federer is considered the greatest tennis player of his generation – if not all time. Federer has won a record-breaking 20 single Grand Slam titles. He once held no.1 world ranking for 310 weeks overall.

Leonhard Euler (1707-1783) Born in Basel, Euler was a Swiss mathematician and physicist. Euler made important discoveries in infinitesimal calculus, graph theory mechanics, fluid dynamics, optics, astronomy, and music theory. Euler also formalised many mathematical notations.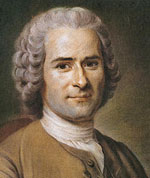 Jean Jacques Rousseau (1712 – 1778) Born in Geneva, Rousseau was a Swiss-born French philosopher. He expanded on Hobbes notion of a social contract to state it should be more egalitarian. He was critical of some aspects of formal religion but believed in the inherent divinity of man's soul. Rousseau sought to prevent the corruption of this natural man, through better civil government and promotion of virtue.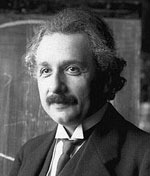 Albert Einstein (1879 – 1955) Born in Germany, Einstein developed his theory of relativity whilst working in the Swiss Patent office. He lived in Switzerland between 1895 and 1914 and gained citizenship. Einstein revolutionised modern physics with his general theory of relativity. Won Nobel Prize in Physics (1921) for his discovery of the Photoelectric effect, which formed the basis of Quantum Theory.

Martina Hingis (1980 – ) Born in Slovenia, Hingis moved to Switzerland aged 7. She was a teenage tennis prodigy, becoming the world's youngest ever number 1 tennis player and youngest grand slam singles winner. She has won five Grand Slam singles titles and 43 singles titles.

Carl Gustav Jung (1875-1961) Born in Kesswil, Thurgau, Switzerland, Jung became a pioneering psychiatrist and psychoanalyst who founded analytical psychology. Broke with Sigmund Freud to develop his own strand of psychology. His theories indirectly led to the foundation of Alcoholics Anonymous.

Henri Nestlé (1814 – 1890) German-born Swiss businessman who founded the Nestlé confectionary business. Nestlé is now the largest confectionary business in the world. Under Henri Nestlé the company also developed a formula for condensed milk and milk chocolate.

Le Corbusier (1887-1965) Born in La Chaux-de-Fonds, Switzerland. Le Corbusier was a Swiss-French architect, designer, painter, urban planner. He was a pioneer and influential figure in modern architecture, which made use of strong concrete blocks. Received both great acclaim and praise.

Alberto Giacometti (1901-1966) Born in Borgonovo, Switzerland he was an influential modern artist who was a sculptor, painter, draftsman and printmaker. He experimented with cubism, surrealism and figurative compositions.

Anna Göldi (1734-1782) Born in Sennwald, Republic of the Swiss, Goldi was the last person in Europe to be tried and executed for witchcraft. Her execution and bogus trial led to a public outcry and proved to be the last time someone was executed for 'witchcraft' in Europe.

Louis-Joseph Chevrolet (1878-1941) Swiss race car driver. He was the co-founder of the Chevrolet Motor Car Company in 1911. In 1916, he also founded the Frontenac Motor Corporation, specialising in racing cars.

Ursula Andress (1936 – ) Born in Ostermundigen, Switzerland. She was actress and model, best-known for her role as the first "Bond girl" Honey Ryder in the first James Bond film, Dr. No.

Jean-Paul Marat (1743 – 1793) Born in Boudry, Switzerland, Marat moved to France where he became a leading French political theorist, physician, and scientist. He was a journalist and politician during the French Revolution – supporting the radical Jacobite wing of the Revolution.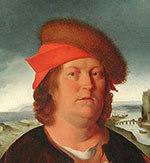 Paracelsus (1493 –  1541) Born Egg, near Einsiedeln, present-day Switzerland. Paracelsus was a Swiss-German physician and leading health reformer. Paracelsus founded the discipline of toxicology and pioneered the use of chemicals in treating patients. He rebelled against the medical orthodoxy of the day, emphasising practical experience rather than ancient scriptures. He was also one of the first doctors to note illnesses can be psychological in nature.

Hermann Hesse (1877 –  1962) Born in Calw, Württemberg, German Empire, Hesse moved to Switzerland and had dual citizenship. Hesse was known for his novels exploring themes of spirituality and self-knowledge. His famous books include Steppenwolf, Siddhartha, and The Glass Bead Game. He was awarded the Nobel Prize for Literature in 1946.
Citation: Pettinger, Tejvan. "Famous Swiss", Oxford, www.biographyonline.net, 30 June 2019.
Swiss Watching: Inside the Land of Milk and Money
Swiss Watching: Inside the Land of Milk and Money  at Amazon
Related pages
Famous Germans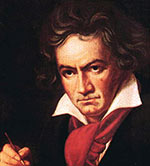 A list of famous Germans. Includes; Beethoven, Bach, Konrad Adenauer, Martin Luther, Sophie Scholl and Angela Merkel.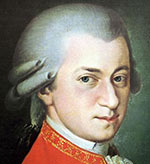 Famous Austrians. Famous Austrians, including Marie Antoinette, Sigmund Freud and musicians, such as Mozart, Franz Liszt, Schubert. Also Austrian political figures.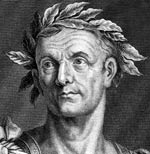 Famous Italians – Italian composers, artists, politicians and authors. Includes Julius Caesar, Marcus Aurelius, St Francis of Assisi, Michelangelo, Giuseppe Garibaldi and Catherine of Sienna.