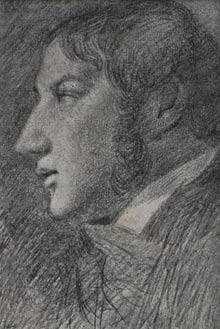 John Constable (1776-1837) was a renowned British painter – who is remembered for his watercolours and paintings of the British landscape.
John Constable was born in Suffolk where he spent most of his life. His most famous paintings were of the area around Dedham Vale where he lived. John Constable believed the greatest art came from using the inspiration of nature, rather than using various techniques and imagination to impose oneself on art.
"When I sit down to make a sketch from nature, the first thing I try to do is to forget that I have ever seen a picture"
– John Constable
John Constable The Hay Wain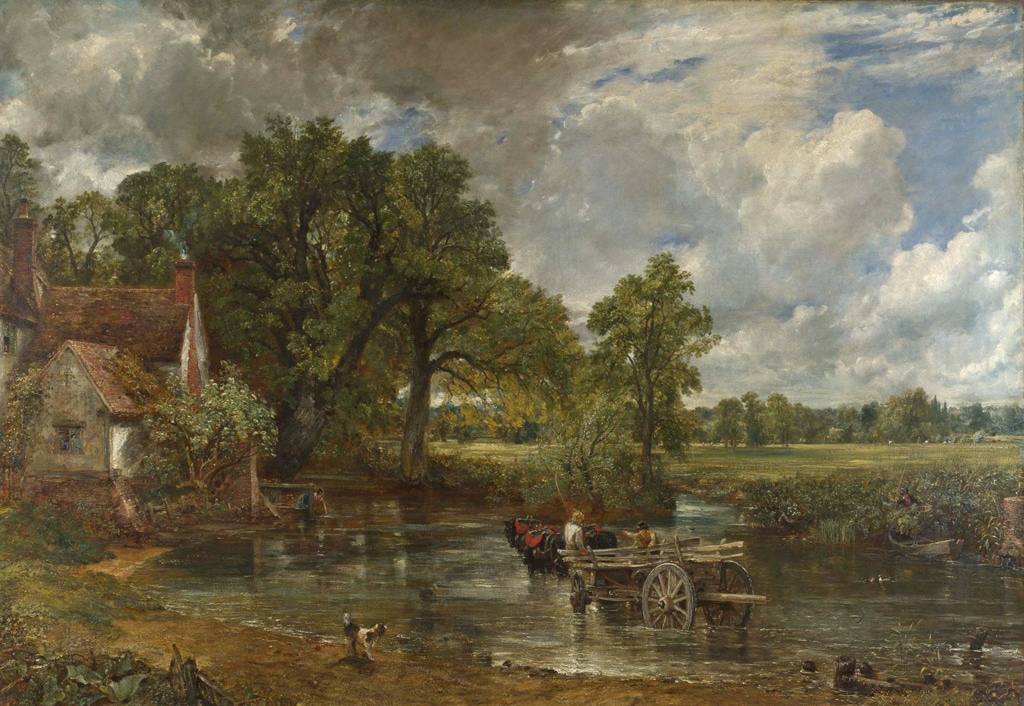 In his lifetime, John Constable never achieved great financial success. He turned down an opportunity to become a professional artist for Great Marlow Military College – he was determined to make his way as a landscape painter, whatever the cost. His fame only grew after his death, and he is now one of the most famous and well known British painters.
To make ends meet, Constable often drew portraits. But, it was something he never really enjoyed. His heart was drawn to capturing the essence of the British countryside. He said his childhood walks with the sights and sounds of the countryside drew him into painting.
"the sound of water escaping from mill dams etc., willows, old rotten planks, slimy posts, and brickwork, I love such things."
He said:
"they made me a painter, and I am grateful"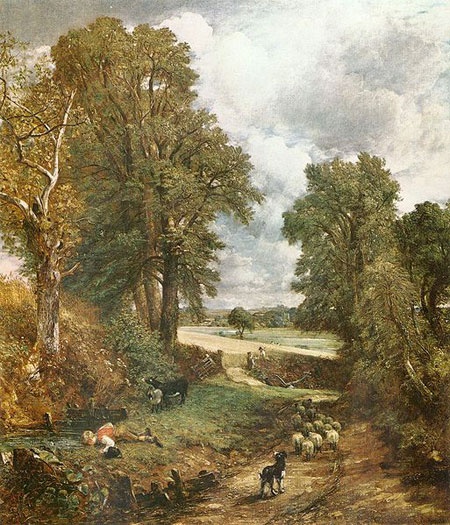 John Constable's Cornfield 1821
Ironically, he sold more paintings in France than his native England. But, when given the chance to travel to promote his paintings abroad, he said he would rather "be a poor man in England than a rich man abroad."
John married his childhood friend, Maria Bicknell, in October 1816. They had seven children and John was heartbroken when she died in 1828. He spent the remainder of his life looking after his children himself.
John Constable was elected an Associate of the Royal Academy in 1821 when he was 52 and late into his career as a painter.
Art of John Constable
His style is reminiscent of the Classic Masters, but also he increasingly developed a freestyle, which gave an added impressionistic feel to his paintings. For example, 'Stonehenge' gives a mythical impression of this timeless English monument.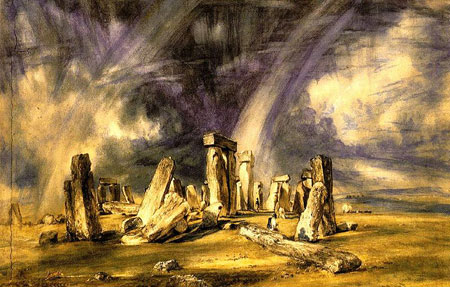 Stonehenge 1835
After painting Stonehenge, Constable said:
"The mysterious monument of Stonehenge, standing remote on a bare and boundless heath, as much unconnected with the events of past ages as it is with the uses of the present, carries you back beyond all historical records into the obscurity of a totally unknown period."
Citation: Pettinger, Tejvan. "Biography of John Constable", Oxford, UK. www.biographyonline.net, Published 21 Dec 2009. Last updated 23 Feb 2019.
John Constable: The Making of a Master at Amazon
The Haywain scene in Flatford today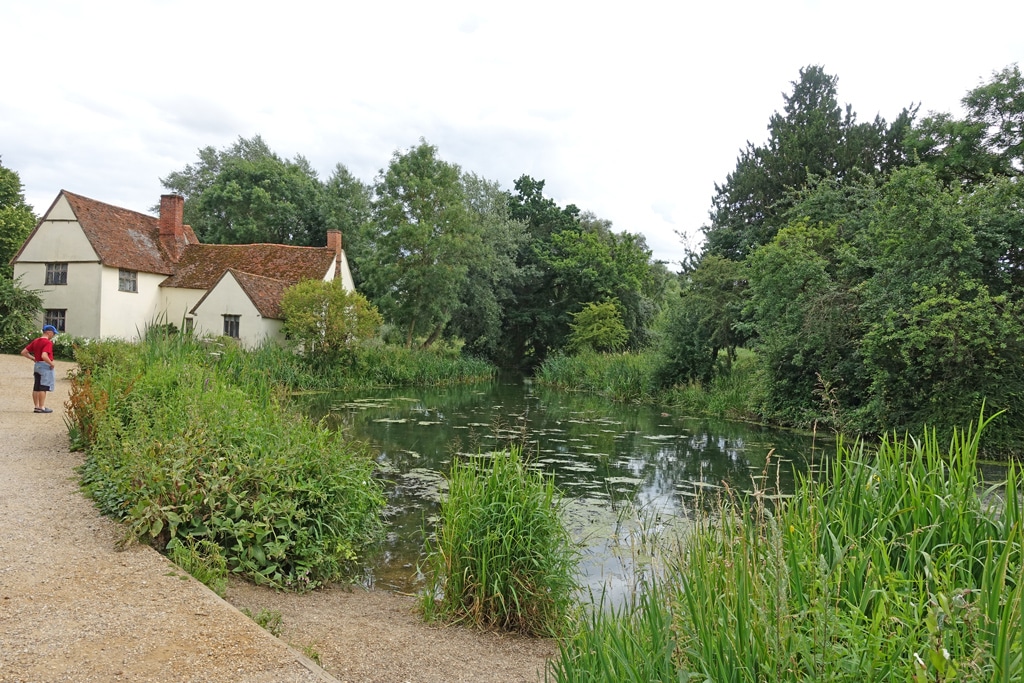 Photo: Tejvan
Related pages

Great Briton list – Top 100 famous Britons as voted by a BBC poll. Including Winston Churchill, William Shakespeare, Thomas Cromwell and Queen Elizabeth I.

Artists – A list of the great artists, including Leonardo da Vinci, Claude Monet, Vincent Van Gogh, Pablo Picasso, Michelangelo and Rembrandt.
Famous 

English people – Famous English men and women. From Anne Boleyn and Queen Elizabeth I to Henry VIII and Winston Churchill. Includes the great poets – William Shakespeare, William Blake and William Wordsworth.