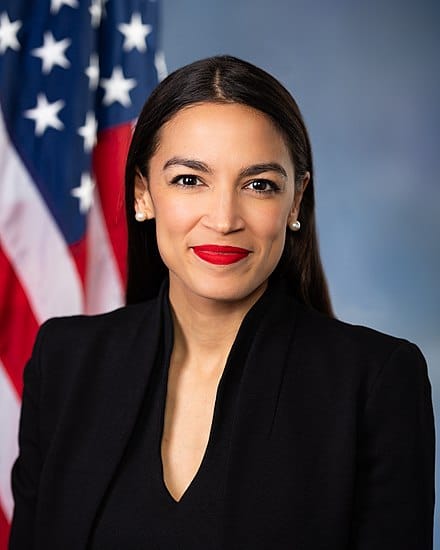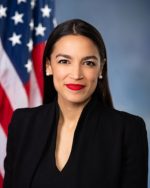 Alexandria Ocasio-Cortez (also known by her initials AOC) is a Democratic member of the US House of Representatives. In 2018, with little financial backing, she ran an insurgent progressive campaign to win the Democratic Primary for her local district. Since her election, Ocasio-Cortez has become one of the leading progressive voices in America. She supports higher taxes on the rich, universal health care, a new green deal and a re-evaluation of US foreign policy. She is a member of the democratic socialist wing of the Democrat party. Her meteoric rise in political profile has made her a target for conservative news outlets and Republicans.
Early life
Ocasio-Cortez was born in The Bronx, New York on 13 October 1989. Her family were Catholic and her parents were from Puerto Rico. Her mother was born in Puerto Rico, her father was born in the Bronx to a Puerto Rican family. She speaks Spanish fluently and sees her background as an amalgamation of European, American and indigenous influences.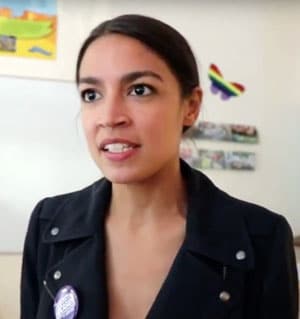 She studied at Yorktown High School, where she completed a microbiology research on the effect of antioxidants on nematodes. She gained a scholarship to study at Boston University. In her second year, her father died from lung cancer, which led to protracted legal struggles to deal with his estate. To support herself at college, she took a job as an intern at ICE. As the only Spanish speaker in the department, she often had to deal with distraught family members who had another family member taken into custody by the immigration department. Her experiences in helping upset family members navigate the bureaucracy of ICE led to later views on the need to reform or abolish ICE.
Ocasio-Cortez graduated from Boston University's College of Arts and Sciences in 2011, with a major in international relations and economics. After college, she moved back to the Bronx where she gained employment as an educational director. She also took an extra part-time job as a bartender to make ends meet and help her mother avoid losing her house, due to falling behind with mortgage payments. In her spare time, Ocasio-Cortez sought to participate in the National Hispanic Institute, where she was involved in a panel on the role of Latino political leadership. She also founded Brook Avenue Press to help portray the Bronx in a more positive light.
Bernie Sander's Presidential Campaign 2016
In 2016, Ocasio-Cortez became involved in Bernie Sander's presidential campaign, which departed from conventional democratic politics and pursued a more progressive and socialist agenda. Sander's campaign attracted a new generation of activists. After the election, she travelled across the US to areas with particular political and economic challenges, such as Flint in Michigan and Standing Rock Indian Reservation in North Dakota. After being well-received at these rallies, she felt more inspired at the idea of running for political office – even without the support of powerful political action committee's and their financial reserves.
In 2018, Ocasia-Cortez was still working as a waitress in New York's Union Square when she was encouraged by a grassroots Democratic movement "Brand New Congress" to challenge the incumbent Democrat Representative Joe Crowley. Nobody had challenged Crowley since 2004, and to political experts, it seemed a hopeless case to challenge the official Democratic nominee who had access to the patronage and financial resources of the party. In the campaign, Ocasia-Cortez spent $194,000 (raised through personal nominations) compared to Crowley's $3.4 million.
The campaign focused on speaking directly to voters in the district and savvy use of social media to spread a progressive agenda and the idea that Ocasio-Cortez represented a new kind of politics. In a political climate polarised by the Trump presidency and the failure of Hilary Clinton to win the presidency, there was widespread enthusiasm for a radical agenda which included higher taxes on the rich and free college education. The grassroots nature of the campaign was also highlighted to show she was free from the influence of political action committees.
On 26 June 2018, Ocasio-Cortez received 57% of the Democratic Primary vote compared to Crowley's 42%. It was a political shock, which received world-wide attention and raised Ocasio-Cortez to one of the most prominent national political figures. On 6 November, Ocasio-Cortez was elected to the House of Representatives for NY 14 District which included areas of the Bronx and Queens. She gained 78% of the vote in the Democratic stronghold. She became the youngest women – at the age of 29 – to be elected to Congress.
When Ocasio-Cortez entered Congress on Jan 2019, she had an unusually strong profile for a freshman. She had over 3.2 million Twitter followers – with a very high degree of engagement. This was more followers than Democrat House Leader, Nancy Pelosi.
Ocasio-Cortez capitalised on her national profile to raise several political issues. Her grilling of campaign finance watchdog groups about the ethics of buying off candidates became the most-watched political video on Twitter. Ocasio-Cortez has been a leading figure in promoting a Green New Deal – a radical approach to climate change, which involves higher taxes on carbon and investment in renewable energies. She has also supported a 70% tax rate for the highest earners.
Her high profile and galvanisation of the left have made her a target from Republican and conservative opponents, and she has come under severe scrutiny – often focusing on her private life. However, Ocasio-Cortez has proved adept at dealing with criticisms and turning them around. For example, when an old video of her was posted on twitter of dancing as a student, she playfully uploaded a video of her dancing within Congress. However, she says the nature of the criticism can be challenging.
"I've got a full-time job in Congress and then I moonlight as America's greatest villain, or as the new hope. And it's pretty tiring. I'm just a normal person. I knew that I was not going to be liked. I'm a Democrat. I'm a woman. I'm a young woman. A Latina. And I'm a liberal, a D.S.A. [Democratic Socialists of America] member."  (March, 2019. New Yorker)
Democratic Socialism
Ocasio-Cortez says she would like to see an evolution of the economy system to a more egalitarian system. She rejects the 'socialism' of countries like the Soviet Union and Venezuela but holds up the examples of Western Europe – with extensive welfare states, education and universal education. She supports a marginal tax as high as 70% on income over $10 million
She supports gun reform, abolition (or reform) of the Immigration and Customs Enforcement (ICE), prison reform and free college education.
Environment
She has described climate change as the biggest challenge facing the world and argues there needs to be a radical and immediate response to global warming before it is too late. She has made the point that her age group feels much more threatened by climate change than the current generation of political leaders – who are much older and will not live to see the same environmental change.
"The age difference between myself (29) + oldest House members is ~60yrs. For better or worse, young people will live in the world Congress leaves behind. That's why I focus on our future: addressing climate change & runaway income inequality, ending school-to-prison pipelines, etc." AOC 23 December 2018 Twitter
Personal life
She identifies as Catholic. She rejects aspects of the church's teachings. She is a keen supporter of LGBT rights and the right to abortion. However, she says her Catholic faith has been important in here support for prison reform and a more just penal system.
"True love is radical because it requires us to see ourselves in all people. Otherwise, it isn't love. Love is revolutionary because it has us treat ALL people as we would ourselves – not because we are charitable, but because we are one. That is love's radical conclusion."
Twitter post, (25 December 2018)
Ocasio-Cortez is currently single. During the 2018 election, she lived in Parkchester, Bronx with her boyfriend, Riley Roberts. She now spends considerable time living in Washington D.C.
Citation: Pettinger, Tejvan. "Biography of Alexandria Ocasio-Cortez", Oxford, www.biographyonline.net. Published 6 March 2019.
Related

Famous Americans – Great Americans from the Founding Fathers to modern civil rights activists. Including presidents, authors, musicians, entrepreneurs and businessmen. Featuring Thomas Jefferson, Abraham Lincoln, Madonna, Oprah Winfrey.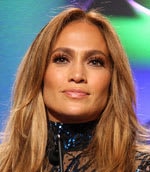 Famous Hispanics – A list of famous people of Spanish-speaking origin. Includes Shakira, Jennifer Lopez, Simon Bolivar, Selena and Jorge Ramos.

Female biographies – A list of 100 famous women from Sappho and Cleopatra to Marilyn Monroe and Angela Merkel.