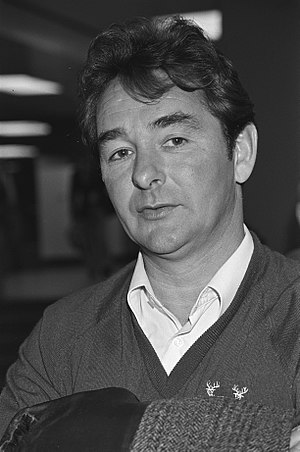 Brian Clough is one of the most memorable characters in English football. Possessing immense self-belief and confidence, he bought a unique style to football management. His attitude may have upset many in the English football establishment, but, his results speak for themselves.
"They love me for what I'm not… They hate me for what I am."
– Brian Clough
In a football fairytale that is hard to imagine in the present age. He took two unfashionable midland football clubs Derby and Nottingham Forest from the second division to the first division and then led them to victory in the English football championships. With Nottingham Forest, he also won the prestigious European cup in 1978-79 and the following season as well.
Brian Clough was born in Middlesborough and had ambitions to play for Yorkshire cricket club, but, his great talents lay in football. After completing his national service he broke into the Middlesborough first team. His record as centre forward was phenomenal scoring 197 goals in 213 games. After Middlesborough, he moved to Sunderland before a knee injury brought an early end to his playing career. Despite a phenomenal goal scoring record he only played twice for England.
Brian Clough then became the youngest football manager taking on Hartlepool in partnership with Peter Taylor. Under Clough and Taylor Hartlepool did well. This led to a chance to manage Derby. He built a formidable side which rose to the first division before winning the football championship.
There then followed the 'Leeds United episode'. He was invited to manage Leeds United, one of the great sides of the decade. However, his reign lasted only 44 days and he was evicted by 'player power' – after his cocky arrogant style conflicted with the fashionable Leeds United side.
However, the set back at Leeds United was followed by his most successful period as manager at Nottingham Forest. In 18 years, he won many trophies including the League Championship, the European Championship twice and the League cup twice.
His career ended with disappointment as Nottingham Forest were relegated in 1993.
"T' best bloody manager England never had – and t'best bloody centre forward England hardly ever used."
– Brian Clough
By 1993, Brian Clough was said to be a shadow of his former self as he was increasingly addicted to drinking. He himself admitted that drink had played a role in his (and Forest's downfall)
Nottingham Forest have never regained the success of the Clough years and currently languish in the Championship.
Brian had a son – Nigel Clough who played under him at Nottingham Forest.
His acerbic and outspoken style meant he was never considered for England manager. The English FA were probably worried he would run the show too much
"I wouldn't say I was the best manager in the business. But I was in the top one." Looking back at his success."
– Quote by Brian Clough
Related pages

Related Links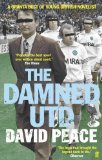 The Damned United by David Peace