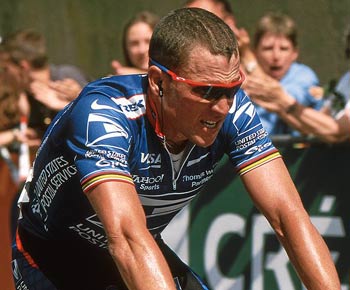 Lance Armstrong was one of the domineering personalities in professional cycling, winning the Tour de France for a record-breaking seven consecutive occasions between 1999 and 2006. His story is all the more remarkable for his well-documented recovery from life-threatening cancer. However, despite repeated denials and lawsuits, Armstrong finally admitted in 2013, that during his career he took a wide range of performance enhancing drugs from EPO to blood testing. He was stripped of all his Tour titles in 2012, by USADA. He confessed to doping in an interview with Oprah Winfrey in January 2013.
Short bio Lance Armstrong
Lance Armstrong was born Lance Edward Gunderson on September 18, 1971, in Texas US. His father was not involved in his upbringing, and so he became close to his mother. From an early age, Lance displayed great talent as an athlete and showed a strong will and determination – training for many hours. As a teenager, he was most interested in the triathlon but after a while decided to concentrate on cycling, and so moved to Europe to join the pro cycling circuit. From 1992 -1996, he rode for the US-based Motorola Team.
Although he was following in the footsteps of Greg Lemond, Lance was still one of only a few American cyclists breaking into a European-dominated sport. Lance soon showed signs of being a great potential one-day racer. His greatest moment came in 1993 when he won the World Championships in a rain-soaked Norway, aged only 21. He seemed to have a great potential career ahead of him. But, in 1996, he saw an unexpected and dramatic drop off in his form. This decline in form forced him to retire and he later discovered (October 1996) that he had an advanced form of testicular cancer, which doctors gave him only a 40% chance of survival.
Lance wrote about this experience in his book – It's Not About the Bike. It was a testing time, where he underwent painful treatments. But, Lance made a full recovery and survived. On recovering from cancer, few teams were interested in an ex-cancer survivor, assuming his career finished. However, he was given a chance by US Postal Team. Later, team-mates said that Lance Armstrong was very driven and determined to prove his doubters wrong. His ambition extended to using illegal means, and Armstrong was an instigator for the US Postal team to be 'well prepared' a euphemism for taking drugs. Around this time he began associating with the controversial doctor Michael Ferrari, who had a history of helping riders to win with EPO.
Armstrong missed the 1998 Tour de France – which was blighted with doping (known as the Festina Affair when a customs official discovered large quantities of doping products in a Festina car). Over time, all Festina riders admitted to taking drugs – with the exception of Christophe Bassons who would later be a nemesis for Armstrong)
At the end of 1998, he finished 4th in the Vuelta Espana and went on the 1999 Tour, as a team leader. After the Festina scandal in 1998, the 1999 Tour was supposed to be the 'Tour of Renewal' – the organisers promised slower speeds and a renewed fight against doping.
In 1999, no one considered Armstrong as a possibility for overall victory – despite the fact he had lost weight from the illness and was now better suited to mountain climbing. In previous tours, Armstrong finished well down the classification. However, Lance won the prologue time trial and later decimated the field in the mountains. It was one of the greatest sporting comebacks and made Lance famous across the world. However, there were rumblings of discontent. Far from being slower, the 1999 Tour was run faster than ever. Critics complained that with no test for EPO, there was no way of knowing whether Armstrong was clean. One of the few riders to come out of the Festina scandal with his reputation unscathed was the French rider – Christophe Basson. He used a newspaper column to state that doping was still a problem in the peloton and no-one could make the top ten without doping. In full view of the cameras, Armstrong challenged Basson and insinuated Basson should leave the race. Turned on by fellow riders, Basson quit the race a few days later. To journalists, such as David Walsh, the fact Armstrong criticised a clean rider was proof that Armstrong was not clean. Also, in the prologue of 1999, Armstrong tested positive for the drug Corticoid. However, he was able to escape sanction by producing a backdated prescription.
"I have been on my deathbed, and I'm not stupid. I can emphatically say I am not on drugs." (Armstrong 1999)
But, at the time, this incident was pushed far below the more dramatic headlines of cancer survivor winning the Tour de France. As well as winning the Tour de France, Lance's popularity and fame far extended from the sport of cycling. He actively campaigned for greater awareness of cancer and started his own foundation to raise funds for dealing with cancer – Livestrong. His book, which recounted his recovery from illness, became a best seller. It gave many Americans a new interest in cycling.
Over the next seven years, Lance Armstrong went on to dominate the Tour de France, winning each Tour between 1999-2005. His preparation was characterised by meticulous attention to detail, from riding over future stages to weighing his pasta and ensuring his optimal racing weight. This scientific approach and care to detail contrasted with one of his main competitors of the era – Jan Ulrich. Compared to Lance, Jan seemed to rely on his natural talent and would sometimes start the season significantly above his racing weight.
The period of the early 2000s was also an era of frequent doping scandals and doping revelations. Over this period, many team-mates and fellow competitors were implicated in taking doping products. Lance's defence was that he never failed a doping test. Both Floyd Landis and Tyler Hamilton later claimed that Armstrong failed a dope test for EPO, however, the UCI helped in to escape sanction. Around this time, Armstrong made a substantial donation to the UCI. The UCI claimed everything was above board and the donation legitimate.
Lance Armstrong was criticised for his close relationship with controversial doctor Michel Ferrari (of Italy). Many felt he was implicated in helping riders take doping products. He was later convicted of 'sporting fraud' by a court in Italy, after testimonials from former clients such as, Filippo Simeoni, who testified against Ferrari. The relationship between Armstrong and Ferrari was one reason why Greg Lemond spoke out against Lance Armstrong and questioned the nature of this victory. Greg Lemond said he was very disappointed when he learnt of Armstrong's association with Ferrari. Even when Armstrong confessed to doping, he stood by Ferrari saying he was a good man.
Throughout his denials, Armstrong was aggressive in attacking anyone who made allegations, such as Betsy Andreu, Emma 'O Reilly and Paul Kimmage.
"This is my body, and I can do whatever I want to it. I can push it; Study it; Tweak it; Listen to it. Everybody wants to know what I am on. What am I on? I am on my bike busting my ass six hours a day; What are YOU on?"
– Lance Armstrong
The French newspaper, L'Équipe on 23 August 2005, also claimed that Lance Armstrong failed a retrospective test for EPO from 1999. However, the test was ruled as inadmissible for the unscientific methods of testing. Critics argue the UCI could have retested samples from 1999 when a test for EPO was discovered in 2000. But, the UCI didn't because they didn't want the adverse publicity of failed dope test.
After his seventh consecutive victory in 2005, Lance Armstrong retired and spent more time with his cancer charities.
In 2009, Lance Armstrong made a surprise return to the peloton. Despite a short period of training, he was able to finish on the podium in the Tour de France, behind winner Alberto Contador. The 2012 USADA report later claimed Armstrong's blood samples clearly showed blood doping. His last tour in 2010, proved less successful. After a raft of crashes, Lance was unable to keep up with the leaders and finished well down in 23rd place. Lance said the main reason for returning to the Tour was to raise awareness for cancer and his Live Strong Foundation.
The 2010 Tour was increasingly overshadowed by questions over doping. After denying doping for two years, former team-mate Floyd Landis changed his mind, admitted to doping and implicated Lance Armstrong. Landis' report, led to a Federal investigation, similar to the investigation into the BALCO scandal involving Tim Montgomery, Justin Gatlin and Marion Jones. On June 9, 2010, The New York Daily News reported that assistant U.S. Attorney Doug Miller was the leader of a federal investigation into Landis's claims. Although the Federal investigation was dropped, Travis Taggart investigated on behalf of the USADA.
In 2012, USADA produced a damning report – gained enough evidence to charge Lance Armstrong. Armstrong refused to contest them. USADA stripped Lance Armstrong of all seven victories in the Tour de France. The UCI later confirmed this, and stated 'Armstrong has no place in cycling.'
After maintaining a denial of doping for over 13 years, Armstrong confessed to doping in an interview with Oprah Winfrey in January 2013.
"All the fault and all the blame here falls on me. I viewed this situation as one big lie that I repeated a lot of times. I made my decisions. They are my mistakes, and I am sitting here today to acknowledge that and to say I'm sorry for that." (Jan 2013, Oprah Winfrey interview)
However, he is criticised for not making full disclosure, and claiming he rode 2009 clean. Armstrong now faces a string of lawsuits from past legal cases, where he testified under oath to not doping.
He resigned as director of the Livestrong foundation.
Since the USADA report in 2012, Armstrong had made a return to triathlons. However, his ban means he is not able to compete in official Ironman competitions.
Citation: Pettinger, Tejvan. "Biography of Lance Armstrong", Oxford, UK – www.biographyonline.net. Published 10th August 2014. Updated 10th February 2018.
Lance Armstrong, the Tour de France, and the Greatest Sports Conspiracy Ever
Lance Armstrong, the Tour de France, and the Greatest Sports Conspiracy Ever at Amazon
Lance Armstrong – It's not about the bike
Lance Armstrong – It's not about the bike at Amazon
Major wins not affected by USADA Ban
Tour de France
2 individual stages (1993,95)
Stage Races
Tour de Luxembourg (1998)
Tour DuPont (1995), (1996)
One-day races and Classics
World Road Race Championships (1993)
National Road Race Championships (1993)
Clásica de San Sebastián (1995)
La Flèche Wallonne (1996)
Trofeo Laigueglia (1993)
Related pages

Famous Americans – Great Americans from the Founding Fathers to modern civil rights activists. Including presidents, authors, musicians, entrepreneurs and businessmen. Featuring Thomas Jefferson, Abraham Lincoln, Madonna, Oprah Winfrey.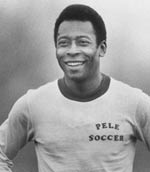 100 Famous sporting personalities – 100 Famous sporting personalities, including Muhammad Ali, Nadia Comaneci, Pele and Jesse Owens.