Gian Lorenzo Bernini ( 7 December 1598 — 28 November 1680) was an Italian artist / sculpture who worked principally in Rome.
Bernini was the leading sculptor of his age and also a prominent architect. A great student of classical art, he is credited with being a leading figure in creating the Baroque style of sculpture. Bernini's sculptures are admired for his capacity to capture an almost shockingly realistic experience of humanity.
In addition to being a scupltor, he painted, wrote plays, and designed metalwork and stage sets.
He lived primarily in Rome, and enjoyed the patronage of the Popes he lived under. Bernini worked under Pope Gregory XV, and Pope Urban VIII.
Unfortuantely, Bernini was guilty of having his girlfriends' face slashed when he realised she was having an affair with his brother.
One of Bernini's greatest works is the Ecstasy of St Therese in the Cornaro Chapel. In architecture, his most important commission was designing the Piazza San Pietro in front of the Basilica in Rome.
The Vatican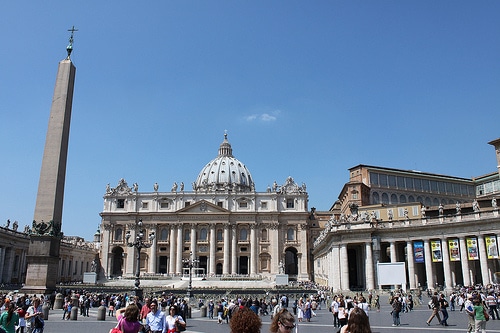 Ecstasy of St Therese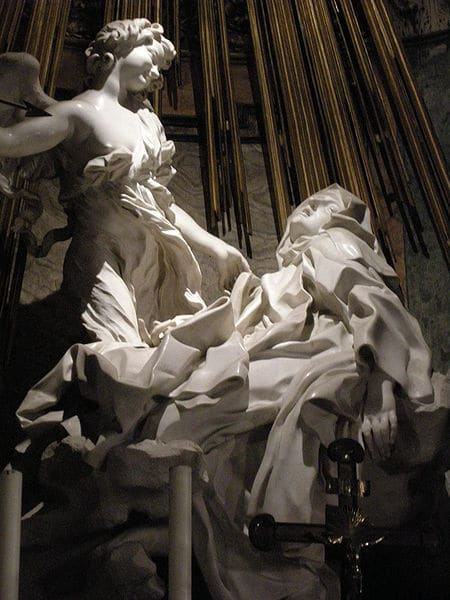 From Cornaro Chapel
Related