Tony Benn (1925 – 2014) was a charismatic and principled politician who passionately championed the causes of socialism within the British Labour party. He served in the Labour government of 1974-79 but failed to achieve a higher position in the Labour movement. He was chairman of Stop the War coalition and was a high profile critique of the Iraq War.
"Democracy is always a struggle for justice against the powerful"
– Tony Benn
Tony Benn Early Life
Tony Benn was born in London, on April 3rd, 1925. His father William Wedgwood Benn was also the first Viscount of Stansgate. His father was initially a Liberal member of Parliament, who later defected to the Labour Party before being elevated to the House of Lords. Tony Benn learnt some of his politics from his father. However, although William Benn was concerned with equality and compassion, he never accepted socialist ideology with the same enthusiasm as his son later would.
Tony Benn was educated at Westminster School and later New College, Oxford. At Oxford, he was elected president of the Oxford Union, a popular venue for future British politicians.
During World War II, Tony Benn joined the air force and served in South Africa and Rhodesia. His father and brother also served in the Armed Forces; his brother was tragically killed. After the war, Benn worked for a short time with the BBC. Six years after the war, in 1951 Benn was elected as an MP for Bristol South East. At the age of only 26, Tony Benn was the youngest member of Parliament.
Tony Benn Renouncing Peerage
As his father was a Peer, the current law stated that anyone who inherited the seat in the House of Lords couldn't then sit in Parliament. In 1960 William Wedgwood Benn died, leaving Tony in the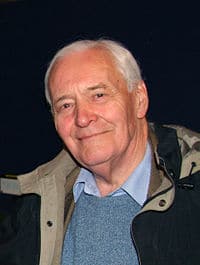 unwelcome position of inheriting a seat in the Lords. Despite knowing about his position in the House of Lords, he stood in the election of 1961 and was re-elected by the voters of Bristol South East. However, the law prevented him from taking the seat and so he began a campaign to change the law. Eventually, he was successful and the law was overturned (The Peerage Act 1963). The very same day, Tony Benn renounced his peerage and soon returned to the Commons after winning a by-election.
In the 1960s, he served under Harold Wilson's government becoming postmaster general. He oversaw the first commemorative stamps and changed the Queen's head to just a silhouette.
In the 1970s, Tony Benn's politics shifted to the left. He attributes this to his time as Secretary of State for Industry. It was his experience that Industry, and later the IMF (who instituted cuts in public spending) held a great and unjustified influence over British politics. Because of this, MPs and even the government had much less power than they imagined. Tony Benn also felt the civil service were very uncooperative in supporting the reforms of the Labour government. Tony Benn's politics can be described as democratic socialist. He called for greater intervention by the government and also believed workers should be given a greater say in the running of firms. Tony Benn took great support from the early Chartist and socialist movements. He also derives philosophical support from the Bible and the writings of Marx. He once said he felt in Marx the wisdom of an Old Testament prophet.
"what comes out of his writing, is the passionate hostility to the injustice of capitalism. He was a Prophet, and so I put him in that category as an Old Testament Prophet."
(Interview with John Cleary, 23 February 2003)
However, as a cabinet minister, his ideas for a siege economy were rejected and he was unable to get his views accepted.
During the 1980s he stood as one of the great opponents of Margaret Thatcher and the Conservative party. He was one of the few MPs to oppose the direct military invasion of the Falkland islands, arguing it should have been resolved by the United Nations. He was also a staunch supporter of the NUM, Arthur Scargill and the Miner's strike of 1984-85.
Tony Benn Anti War Movement
Tony Benn has been at the forefront of many anti-war movements. In recent times he opposed both Gulf wars and the Kosovo war. He was elected the first president of the Anti War Coalition. – The leading anti-war movement in Britain. He has spoken passionately against both militarism and war. In particular, he has criticised the perceived imperialism of US foreign policy and Britain's subservience to it.
"if we are serious about wanting peace we have got to eliminate the causes of war, and to do that we shall have to study our history a bit more carefully" [1]

"Britain is now in effect, an American colony, seen in Washington as an unsinkable aircraft carrier…" [2]
Despite opposing the second Iraq war, he says he had to personal animosity towards Tony Blair
Tony Benn Retirement.
Tony Benn retired from Westminster as an MP in 2001. He famously quipped "He wished to retire from parliament to spend more time in politics."
In his retirement, he has continued to be active in political campaigning. He has also successfully started a one-man show, a combination of humour and political thought.
Benn died at his home, surrounded by family, on 14 March 2014. He was aged 88.
Citation: Pettinger, Tejvan. "Biography Tony Benn", Oxford, UK. www.biographyonline.net, 11th Feb 2013. Last updated 1 March 2018
[1] [2] Quotes on Militarism by T. Benn
Related pages

Great Briton list – Top 100 famous Britons as voted by a BBC poll. Including Winston Churchill, William Shakespeare, Thomas Cromwell and Queen Elizabeth I.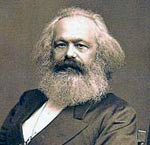 Famous socialists – From Karl Marx, the founder of Marxism, to leading Communists, such as Lenin and Leon Trotsky. Also democratic socialists of US and UK.
External links