Lewis Hamilton is a British Formula One motor racing driver, who has won the World Championship on five occassions, making him the most successful British driver of all time. He has won 79 Formula One races out of the 233 he has entered. He won the World Title in (2008, 2014, 2015, 2017 and 2018.)
He began motor racing from a young age but burst on to the Formula One season – finishing second in his first season 2007. When he won the world title in 2008, he was aged just 23 and, at the time, was the youngest ever winner. He has raced for Maclaren (2007-12) and Mercedes (2013 – ).
`Lewis Hamilton is a phenomenon – nobody has come into the sport and done what he's done'
– Murray Walker
Lewis Hamilton Biography
Lewis Carl Hamilton MBE (born in Stevenage; 7 January 1985) is a British Formula One racing driver from England, currently racing for the McLaren Mercedes team and is the youngest ever Formula One World Champion winning the title in 2008.
At the age of ten, Lewis approached the McLaren team principal, Ron Dennis, at the 1995 Autosport Awards ceremony and told him "I want to race for you one day." Less than three years later, he was signed by McLaren and Mercedes-Benz to their Young Driver Support Programme. After winning the British Formula Renault, European Formula Three and GP2 championship in 2006, he became a McLaren F1 driver for 2007, making his Formula One debut 12 years after his initial encounter with Dennis. Coming from a mixed-race background, with a black father and white mother, Hamilton is often labelled "the first black driver in Formula One".
In his first season in Formula One Hamilton set numerous records and finished second in the 2007 Formula One Championship one point behind Kimi Räikkönen. His first world championship was won the following season, ahead of Felipe Massa by the same margin of a single point. He has stated that he wants to stay with the McLaren team for the rest of his F1 career.
In 2008, he successfully won the F1 World Championship in the last race of the season. He was narrowly pipped to the post in the BBC sports personality of the year award. In any other year, Lewis Hamilton would probably have won. But, 2008 was also a remarkable Olympic year for the British team. The title was awarded to triple gold medallist Chris Hoy.
Since winning the title in 2008, he finished no higher than 4th. However, in the 2014 season, riding for  Mercedes AMG he is in a good position to improve on that.
Controversy Lewis Hamilton
At times Lewis Hamilton has courted controversy for manoeuvres on the track or remarks off it. He is very much in the public spotlight and his words are usually closely scrutinised. Racing in Spain, he was the victim of racial abuse from some Spanish supporters. His close rivalry with Spanish rider Fernando Alonso being responsible for encouraging Spanish supporters to direct abuse at Hamilton, some of it racial in nature. Lewis admits he is very competitive and this has sometimes caused tension with other drivers
"I've never known anyone as competitive as me and I think Alonso is very close."
Lewis Hamilton has also been criticised by some MPs for avoiding paying UK taxes by living out of the country. However, Lewis Hamilton has inspired many and is seen as a great role model especially for young black people. He was named after Olympic sprint champion, Carl Lewis. Coming from a mixed background, with a black father and white mother, Hamilton is the first and only black driver to race in Formula One.
In 2017, he announced he was vegan and that he had given up drinking.
Lewis Hamilton My Story
Lewis Hamilton at Amazon.co.uk
Lewis Hamilton at Amazon.com
Related pages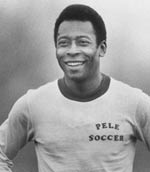 100 Famous sporting personalities – 100 Famous sporting personalities, including Muhammad Ali, Nadia Comaneci, Pele and Jesse Owens.
Famous 

English people – Famous English men and women. From Anne Boleyn and Queen Elizabeth I to Henry VIII and Winston Churchill. Includes the great poets – William Shakespeare, William Blake and William Wordsworth.

Great Briton list – Top 100 famous Britons as voted by a BBC poll. Including Winston Churchill, William Shakespeare, Thomas Cromwell and Queen Elizabeth I.