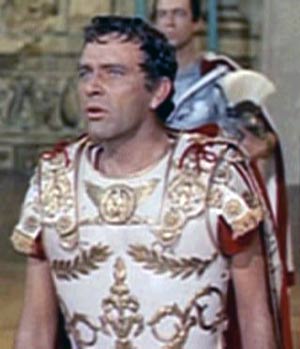 Richard Burton – British actor.
He was born as Richard Jenkins on November 10, 1925, in Pontrhydyfen, South Wales.
He grew up in a large Welsh family of thirteen children. His mother died when he was two meaning he was brought up by his elder sister and her husband.
From an early age, he became interested in amateur dramatics and made a good impact in early performances. However, as a youngster, he was even more interested in rugby and sport than acting.
He left school at 16, and in 1943, entered the RAF, serving as a navigator from 1944-47. After leaving the RAF, he gained roles in the theatre and began to make a name for himself as a promising upcoming actor. His positive theatre reviews led to some very good parts in films, which soon led to offers from Hollywood. This move to Hollywood would cement his reputation as an international star.
Influential Hollywood films included: The Robe (1953), My Cousin Rachel (1952), and Alexander the Great (1956).
One of the most significant films was the epic 1962, film – Cleopatra, which he played opposite Elizabeth Taylor. The film was a great commercial hit, helped by the legendary chemistry between Elizabeth Taylor (Cleopatra) and Richard Burton. This on-screen romance led to a real-life romance, and both got divorced to be able to get married in 1964. They divorced later. Richard Burton was married four times.
He replaced Stephen Boyd as Mark Anthony in the film Cleopatra opposite Elizabeth Taylor. Their off-screen romance made headlines around the world, and after divorcing their respective spouses, they married in 1964.
"If I had a chance for another life, I would certainly choose a better complexion… I rather like my reputation, actually, that of a spoiled genius from the Welsh gutter, a drunk, a womanizer; it's rather an attractive image. When he reached the age of 50, after a five-year career slump. I can only say with Edith Piaf, 'Je ne regrette rien'."
Richard Burton "Richard Burton, 58, is Dead; Rakish Stage and Screen Star"
Richard Burton appeared in many of the most popular films of the 1960s and 1970s; with his good looks and charisma, he was seen as a guaranteed box office draw and gained the lead role in a variety of films. However, he always retained an attraction to the theatre and acted in many notable roles, such as King Arthur in Camelot (Broadway) and Hamlet (London).
Burton was a prolific actor, and due to high spending commitments rarely refused work. Though this meant he sometimes appeared in less critically acclaimed films, such as Bluebeard (1972) and the Klansman (1974). He was nominated six times for an Oscar, but never won.
Notable Films of Richard Burton
Becket (1964),
The Spy who came from the Cold (1966),
The Taming of the Shrew (1967)
Where eagles dare (1968),
Anne of the thousand days (1969),
Raid on Rommel (1971),
Massacre in Rome (1973),
Equus (1977),
The Wild Geese (1978),
The Medusa Touch (1978),
Nineteen-Eighty-Four (1984),
Burton was married five times, and had four children.
He died at his home in Céligny, Switzerland, on August 5, 1984, from a cerebral haemorrhage. His liver and general health had been weakened following a lifelong tendency to drink and smoke heavily. He was buried in Vieux Cemetery in Céligny.
Citation: Pettinger, Tejvan. "Biography Richard Burton", Oxford, www.biographyonline.net, Published 23rd February 2010. Last updated 1 November 2019.
The Richard Burton Diaries
The Richard Burton Diaries at Amazon
 Related pages

Actors – Famous actors, including Alec Guinness,  Michael Caine, Katherine Hepburn, Audrey Hepburn and Grace Kelly.

Great Briton list – Top 100 famous Britons as voted by a BBC poll. Including Winston Churchill, William Shakespeare, Thomas Cromwell and Queen Elizabeth I.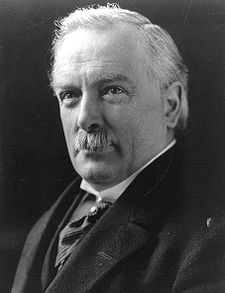 Famous Welsh People – Welsh people including Owain Glyndwr – the first Prince of Wales, Nye Bevan, David Lloyd George and Catherine Zeta-Jones.