Richard Attenborough August 29th, 1923 – 2014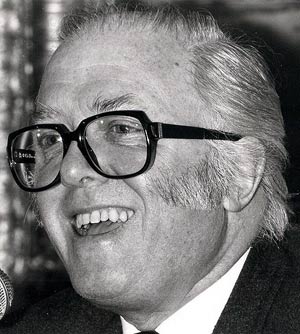 Richard Attenborough is an important and iconic British actor, director and later film producer. Some of his films have become classics of British cinema and captured the mood of the nation.
Early films of Richard Attenborough included:
In Which We Serve (1942)
A Matter of Life and Death (1946)
Brighton Rock (1947)
In the early years, Richard was often typecast as an unsavoury character. This included the deserting soldier in 'In which we serve' and as the scheming and despotic gang leader in Graham Green's 'Brighton Rock'
As a director Richard produced some of the key influential films, picking up an Oscar for Gandhi. Some of his main films which he directed included:
Oh! What A Lovely War (1969)
Young Winston (1972)
A Bridge Too Far (1977)
Gandhi (1982) (also producer)
A Chorus Line (1985)
Cry Freedom (1987) (also producer)
Chaplin (1992) (also producer)
Shadowlands (1993) (also producer)
Richard was knighted in 1976 and made a life peer in 1993 as Baron Attenborough.
He is married to English actor Sheila Sim and have 3 children. His eldest daughter Jane Holland died in the Indian Ocean Tsunami of boxing day 2005
He is a passionate supporter of education, especially primary education which seeks to unite different races. He is a patron of United World Colleges UWC which seeks to support education initiatives. This project helped inspire his film 'Cry freedom' about the life of Steve Biko.
Attenborough died on 24 August 2014, five days before his 91st birthday
Richard Attenborough is the brother of wildlife producer David Attenborough
Citation: Pettinger, Tejvan. "Richard Attenborough", Oxford, UK www.biographyonline.net 23 Oct. 2008
Related pages

Actors – Famous actors, including Alec Guinness,  Michael Caine, Katherine Hepburn, Audrey Hepburn and Grace Kelly.

Great Briton list – Top 100 famous Britons as voted by a BBC poll. Including Winston Churchill, William Shakespeare, Thomas Cromwell and Queen Elizabeth I.