"I am ready to make the decisions for people and to work with other people to make this country the great country it is at all times."
"My favourite sport at school was rugby. All sports are teamwork, but rugby particularly is about teamwork and I think teamwork is the essence of this."
"I think that's a bit unfair. I'm a father with a 2-year-old child and I feel pretty young, actually."
"I'm a father; that's what matters most. Nothing matters more."
"Each year India and China produce four million graduates compared with just over 250,000 in Britain."
"What is gained by debt relief and aid can be lost if we don't get a proper trade agreement in Hong Kong,"
"Let the work of change begin."
On taking over as UK Prime Minister and succeeding Tony Blair, June 27 2007.
"I will listen and I will learn. I will strive to meet people's aspirations. I want to lead a government humble enough to know its place – where I will always strive to be – and that is on people's side."
– Gordon Brown
Launching campaign to lead Labour Party, May 11, 2007.
"The Arctic Monkeys really wake you up in the morning."
On the Sheffield band, quoted in 2006 summer issue of New Woman magazine.
"Today we salute him as the most accomplished parliamentarian of our generation … when Robin resigned over Iraq no one ever doubted that his decision was founded on principle and the manner of his departure became the true measure of the man. For we can now understand why it was that a man true to his conscience could in circumstances of such controversy leave government in a way that not only manifested an absence of rancour but won applause not just from those who agreed with him but those who disagreed with him."
Delivering eulogy at funeral of former British foreign secretary Robin Cook, August 2005.
"Environmental sustainability is not an option – it is a necessity. For economies to flourish, for global poverty to be banished, for the well-being of the world's people to be enhanced – not just in this generation but in succeeding generations – we have a compelling and ever more urgent duty of stewardship to take care of the natural environment and resources on which our economic activity and social fabric depends. … A new paradigm that sees economic growth, social justice and environmental care advancing together can become the common sense of our age."
Gordon Brown
Speech to United Nations, April 2006.
"We can find common qualities and common values that have made Britain the country it is. Our belief in tolerance and liberty which shines through British history. Our commitment to fairness, fair play and civic duty."
Gordon Brown
Search books on Gordon Brown at Amazon.com
Books on Gordon Brown at Amazon.co.uk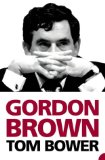 at Amazon.com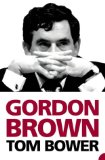 at Amazon.co.uk