A list of the most famous women from around the world.

1. Princess Diana (1961–1997)  Princess of Wales, married to Prince Charles. Later divorced. Known for her humanitarian and charity work.

2. Indira Gandhi (1917–1984) Third Prime Minister of India, 1966-77 and 1980-84. Influential in shaping post-war Indian constitution and society.

3. Queen Victoria (1819–1901) Queen of Great Britain during nineteenth century. Oversaw dramatic rise in prominence of Great Britain and her Empire.

4. Madonna (1958– ) American singer and songwriter. Often noted for controversial lyrics and activities. Best selling female artist of all time.

5. Mary Magdalene (4 BCE–40 CE) Devotee of Jesus Christ. Present at Christ's crucifixion and the first person to see Jesus after his resurrection.

6. Benazir Bhutto (1953–2007) Prime Minister of Pakistan. First woman to lead a Muslim state.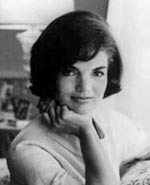 7. Jacqueline Kennedy Onassis (1929–1994 ) Wife of John F. Kennedy. Cultural and fashion icon of the 1960s.

8. Cleopatra (69 BCE–30 BCE) Last Pharaoh of ancient Egypt. Had relationship with Roman rulers Julius Caesar and Mark Anthony.

9. Joan of Arc (1412–1431) Young girl who inspired French to revolt against British rule. Burnt at the stake for witchcraft.

10. Marilyn Monroe (1926–1962) Actress, model and icon of post war America.

11. Mother Teresa (1910–1997) Nun and charity worker. Mother Teresa dedicated her life to serving poor and disadvantaged.

12. Anne Frank (1929–1945) Jewish diarist who documented her life in hiding in an Amsterdam attic during the Nazi occupation. Died in Belsen concentration camp.

13. Audrey Hepburn (1929–1993) Actress. Voted greatest female screen legend of all time. Fashion icon and humanitarian who worked for UNICEF.
14. Oprah Winfrey (1954– ) Chat show host and icon of American women. Winfrey's chat show and book club are very influential.

15. Billie Jean King (1943– ) Tennis player and advocate for equality between men and women.

16. Eleanor of Aquitaine (1122–1204) Queen of France and one of the wealthiest and most powerful women of the Middle Ages.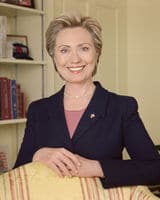 17. Hilary Clinton (1947– ) US Secretary of State 2009-2013. First lady during Bill Clinton's presidency and democratic candidate for President in 2008 and 2016.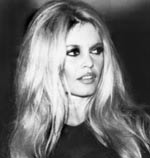 18. Brigitte Bardot (1934– ) French actress, dancer, singer and animal rights activist.

19. Eleanor Roosevelt (1884–1962) American wife of F.D.Roosevelt and human rights campaigner.

20. Coco Chanel (1883–1971) fashion designer and founder of fashion label Chanel. Influential in 1920s for setting new fashion trends which broke with previous styles.

22. Margaret Thatcher (1925–2013) British Prime Minister during the 1980s. Known for her strong, controversial leadership style.
23. Beyonce Knowles (1981– ) American singer, dancer and actress. Lead singer in R&B group 'Destiny's Child' and also launched own solo career.

24. Catherine Middleton, Duchess of Cambridge (1982– ) Wife of Prince William, influential figure in world fashion.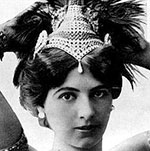 25. Mata Hari (1876–1917) Exotic dancer, executed as spy during First World War.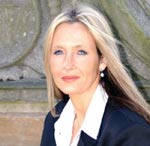 26. J.K.Rowling (1965– ) Author of Harry Potter series, and adult novels such as The Casual Vacancy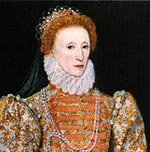 27. Elizabeth I (1533-1603) – Queen of England during 16th Century. Stabilised rule after turmoil of Henry VIII's reign.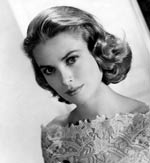 28. Grace Kelly (1929-1982) American actress. Major Hollywood star in the 1950s. In 1956, married Prince Rainer of Monaco.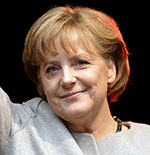 29. Angela Merkel (1954 – ) Merkel has been chancellor of Germany since 2005 and the de facto leader of the European Union during financial crisis.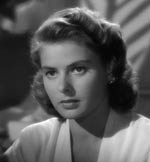 30. Ingrid Bergman (1915-1982) Swedish actress. Featured in Casablanca.

31. Catherine the Great (1729-1796) – Queen of Russia who brought in reforms to improve welfare of serfs.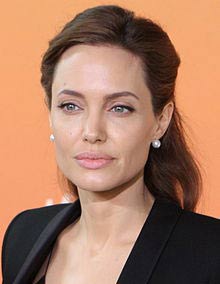 32. Angelina Jolie (1975 – ) US actress, film producer, humanitarian. Star of Lara Croft: Tomb Raider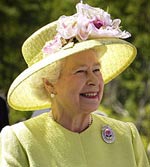 33. Queen Elizabeth II (1926 – ) The second longest serving British monarch from 1953.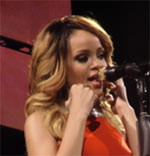 34. Rihanna (1988 – ) Barbados singer, actress and fashion designer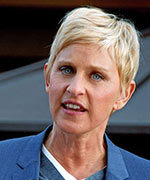 35. Ellen Lee DeGeneres (1958 – ) American comedian and TV personality. Starred in her own TV sitcom 'Ellen' and later 'The Ellen Show'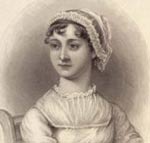 36. Jane Austen (1775 – 1817) English author. Her novels include: Sense and Sensibility (1811), Pride and Prejudice (1813) and Emma (1816).

37. Scarlett Johansson (1984 – ) – American actress, model and singer.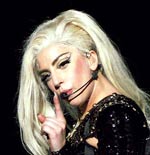 38. Lady Gaga (1986-) American singer, songwriter, activist, actress, and fashion designer. Known for her flamboyant stage performances.

39. St Teresa of Avila (1515-1582) – Spanish saint, mystic and writer.

40. Aung San Suu Kyi (1945- ) Burmese democrat.

41. Harriet Beecher Stowe (1811-1869) – US Campaigner against slavery. Her influential novel 'Uncle Tom's Cabin' (1852) helped challenge attitudes on slavery within America.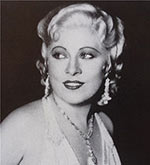 42. Mae West (1892-1980) – US actress, singer, playwright, wit. Charismatic and controversial figure West often the subject of censorship.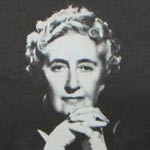 43. Agatha Christie (1890 – 1976) Best selling crime fiction author, created Poirot and Miss Marple detective series.

44. Florence Nightingale (1820 – 1910) British nurse (born in Italy) who helped improve standards of hospitals and nursing during Crimean War.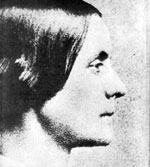 45. Susan B. Anthony (1820-1906) Campaigner against slavery and for the promotion of women's and workers rights.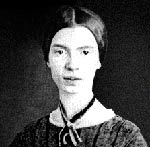 46. Emily Dickinson (1830 – 1886) American female poet. Led secluded lifestyle, and left legacy of many short vivid poems, often on themes of death and immortality.
47. Marie Antoinette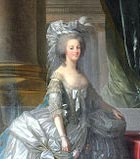 (1755 – 1793) French Queen, of Austrian birth, executed in French Revolution. Wife of King Louis XVI.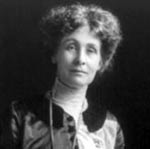 48. Emmeline Pankhurst (1858-1928) British suffragette, Pankhurst was one of the most high profile campaigners for women's suffrage.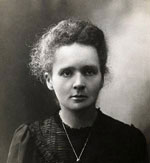 49. Marie Curie (1867 – 1934) Polish physicist and chemist. First women to win Nobel Prize in both Chemistry and Physics.

50. Emily Murphy (1868-1933) Canadian magistrate. The first women magistrate in the British Empire.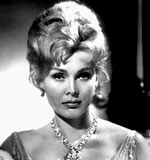 51. Zsa Zsa Gabor (1917- ) Hungarian born American actress and socialite.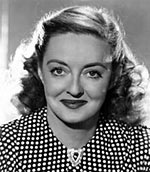 52. Bette Davis (1908-1989) – US actress. Starred in a wide range of film, tv and theatre. Known for her acting versatility.

53. Catherine de Medici (1519-1589)Born in Florence, Italy, Catherine was married to the King of France at the age of 14.

54. Helen Keller (1880-1968) – At the age of 19 months Helen became deaf and blind. Overcoming the frustration of losing both sight and hearing she campaigned tirelessly on behalf of deaf and blind people.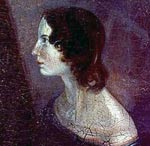 55. Emily Bronte (1818 – 1848) One of the Bronte sisters, Emily is best known for her novel Wuthering Heights, and her poetry.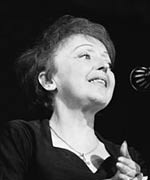 56. Édith Piaf (1915 – – 1963), Singer widely regarded as France's national diva. Famous songs include "La Vie en rose" (1946), "Non, je ne regrette rien" (1960)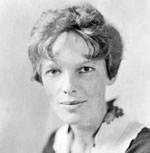 57. Amelia Earhart (1897 – 1937) American aviation pioneer and author. First woman to fly solo across the Atlantic Ocean.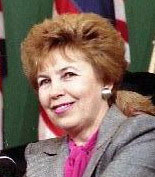 58. Raisa Gorbachev (1932-1999) – Wife of Mikhail Gorbachev. Also engaged in humanitarian efforts in Russia.
59. Katharine Hepburn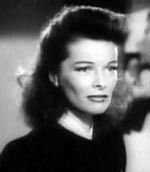 (1907 – 2003) Multiple Oscar winning American actress.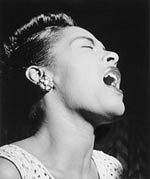 60. Billie Holiday (1915-1959) – Given the title "First Lady of the Blues" Billie Holiday was widely considered to be the greatest and most expressive jazz singer of all time.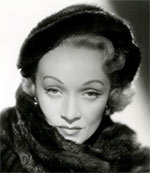 61. Marlene Dietrich (1901-1992) German-American actress. Dietrich's career spanned several decades from silent movies to becoming one of Hollywood's biggest stars.
62. Rosa Parks (1913-2005) – Rosa Parks refusal to give up her bus seat to a white man indirectly led to some of the most significant civil rights legislation of American history.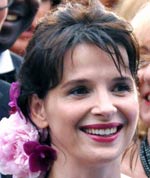 63. Juliette Binoche (1964 – ) French actress, artist and dancer.

64. Eva Peron (1919-1952) – Humanitarian and political activist. She campaigned the poor and less privileged. She died aged only 32 in 1952.

65. Simone de Beauvoir (1908-1986) – One of the leading existentialist philosophers of the Twentieth Century

66. Yoko Ono (1933- ) US artist, musician. Married John Lennon, star of the Beatles. Yoko Ono was a musician and fashion icon.

67. Germaine Greer (1939 – ) Leading feminist icon of the 1960s and 1970s. Greer is often outspoken on controversial issues.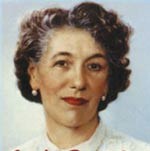 68. Enid Blyton (1897 – 1968) British children's writer, known for series, such as The Famous Five, The Secret Seven. Wrote an estimated 800 books over 40 years.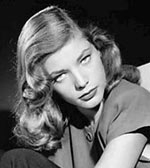 69. Lauren Bacall (1924- 2014) American actress. One of the leading female actors of the 1940s and 1950.
70. Julie Andrews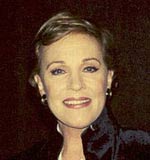 (1935- ) British actress, dancer and singer. Most famous for her roles in Mary Poppins (1965) and The Sound of Music (1966).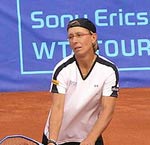 71. Martina Navratilova (1956 – ) (Cz, US, tennis) Dominant female tennis player of the 1980s. Won 18 grand slam titles and 31 major doubles titles.

72. Rosa Luxemburg (1870-1919) – A leading Marxist revolutionary, Rosa Luxemburg sought to bring Social revolution to Germany.

73. Mary Wollstonecraft (1759-1797) – Early feminist and writer.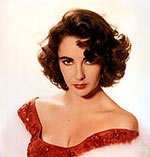 74. Elizabeth Taylor (1932-2011 ) British-American actress. Academy Award winning actress. Also co-founded AIDS research charity in 1980s.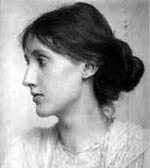 75. Virginia Woolf (1882 – 1941) English modernist writer, member of Bloomsbury group.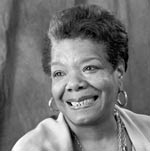 76. Maya Angelou (1928 – 2014 ) – Modern American poet and writer.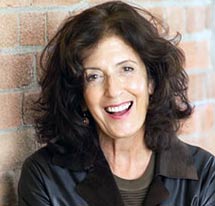 77. Anita Roddick (1942 – 2007) UK businesswomen and environmentalist. The founder of the Body Shop, a cosmetic firm, based on ethical principles.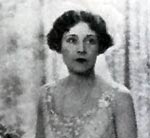 78. Barbara Cartland (1901 – 2000) One of most prolific and best selling authors of the romantic fiction genre.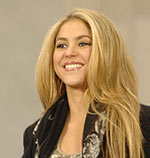 79. Shakira (1977 – ) – Colombian singer, model, record producer and dancer.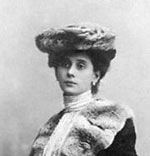 80. Anna Pavlova (1881-1931) Russian ballet dancer, who set up her own touring ballet company and invented 'The Dying Swan'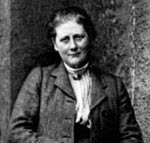 81. Beatrix Potter (1866 – 1943) English conservationist and author of Tales of Peter Rabbit.

82. Sappho (c 570 BC) One of the first published female writers. Much of her poetry has been lost but her immense reputation has remained.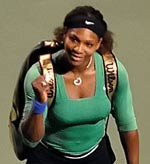 83. Serena Williams (1981 – ) American tennis player. Williams has won 19 single grand slam titles, making her the most successful female player of her generation.

84. Catherine de Medici (1519-1589) Influential French Queen who shaped European politics.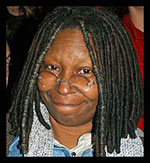 85. Whoopi Goldberg (1994-) American actress. Goldberg has won Oscar for best supporting actress and numerous TV Emmy Awards

86. Mirabai (1498-1565) – Indian mystic and poet.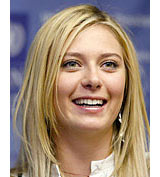 87. Maria Sharapova (1987 – ) (Russia, tennis) Has won all four major Grand Slam tournaments and Olympic silver in 2012. Has a high profile outside the game with her own business and modelling ventures.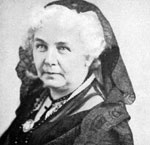 88. Elizabeth Cady Stanton (1815-1902) – Social activist and leading figure in the early women's rights movement.

89. Nadia Comaneci (1961 – ) (Romanian gymnast who won three Olympic gold medals at the 1976 Olympics and was the first gymnast to gain a perfect score of 6.0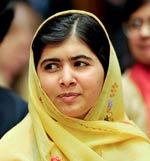 90. Malala Yousafzai (1997 – ) Pakistani schoolgirl who has campaigned for right to education. She was shot by the Taliban, but survived.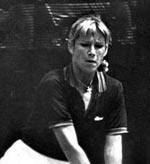 91. Chris Evert (1954 – ) (US, tennis) 18 grand slam single titles. 3 double titles. She had a win % in singles matches of 89.9% – the highest in the open era.

92.Betty Williams (1943 – ) Together with Mairead Corrigan, Betty Williams campaigned to bring an end to the sectarian violence of Northern Ireland.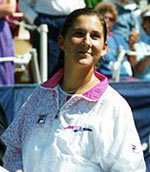 93. Monica Seles (1973 – ) (Yugoslavia / US, tennis) Seles became the youngest winner of the French Open in 1990, aged 16
94. Gabriela Mistral – Latin American poet
95. Jane Goodall – Environmentalist and Chimpanzee enthusiast
96. Golda Meir (1898 – 1978) – Israeli leader
97. Daphne Du Maurier – (1907-1989) British novelist
98. Estee Lauder (1908- ) US, cosmetics executive
99. Wangari Maathai (1940 – 2011 ) Kenyan born environmentalist. Nobel Peace Prize
100. Shirin Ebadi (1947- ) An Iranian lawyer. Nobel Peace Prize.
Citation : Pettinger, Tejvan. "Famous Women, Oxford, UK – www.biographyonline.net . Last updated 20th February, 2015.
Women Who Have Changed the World
Famous Women Who Shaped World History
Related pages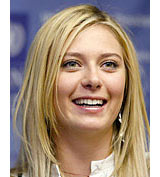 Female athletes – Over 50 famous female athletes from tennis, football, cycling, athletics, gymnastics, golf and swimming.
F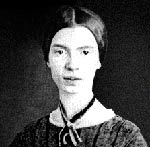 amous female authors – Authors and poets including Sappho, Jane Austen, Emily Bronte, Gabriel Mistrale and J.K. Rowling
Women's right activists

– Prominent women who helped promote women's and civil rights. Including Margaret Fuller, Susan Anthony, Millicent Fawcett and Malala Yousafzai.
Women who changed the world

– Women who had big impact on the world, throughout history.