A list of the most famous women from around the world.

1. Princess Diana (1961 – 1997) – Princess of Wales, married to Prince Charles. Later divorced. Known for her humanitarian and charity work, she died in a car crash in Paris in 1997.

2. Indira Gandhi (1917-1984) – Third Prime Minister of India 1966-77 and 1980-84. Wielded considerable influence in post-war India shaping constitution and society. Assassinated by Sikh bodyguards in 1984.

3. Queen Victoria (1819-1901) – Queen of Great Britain during nineteenth century. Oversaw dramatic rise in prominence of Great Britain and her Empire.

4. Madonna (1958 – ) American singer and songwriter. Often noted for controversial lyrics and activities. Best selling female artist of all time.

5. Mary Magdalene (4 BC – 40AD) – Devotee of Jesus Christ. Present at Christ's crucifixion and the first person to see Jesus after his resurrection.

6. Benazir Bhutto (1953 – 2007) Prime Minister of Pakistan. First woman to lead a Muslim state.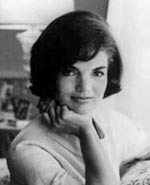 7. Jacqueline Kennedy Onassis (1929 – 1994 )- Wife of John F. Kennedy. Cultural and fashion icon of the 1960s. Made contributions to preservation of historic architecture.

8. Cleopatra (69 -30 BC) – Last Pharaoh of ancient Egypt. Had relationship with Roman rulers, Julius Caesar and Mark Anthony.

9. Joan of Arc (1412-1431) – Young girl who inspired French to revolt against British rule. Burnt at the stake for witchcraft.

10. Marilyn Monroe (1926-1962) – Actress, model and icon of post war America.

11. Mother Teresa (1910-1997) – Nun and charity worker. Mother Teresa dedicated life to serving poor and disadvantaged.

12. Anne Frank ( 1929-1945) – Jewish diarist who documented her life hiding in an Amsterdam attic during the Nazi occupation. Died at Belsen concentration camp in last months of the war.

13. Audrey Hepburn (1929-1993) – Actress. Voted greatest female screen legend of all time. Fashion icon and humanitarian who worked for Unicef.
14. Oprah Winfrey (1954 – ) Chat show host and icon of American women. Winfrey's chat show and book club are very influential.

15. Billie Jean King (1943- ) – Tennis player and advocate for equality between men and women

16. Eleanor of Aquitaine (1122-1204) – Queen of France and one of the wealthiest and most powerful women of the middle ages.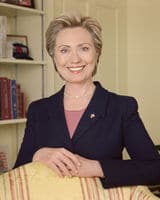 17. Hilary Clinton (1947 – ) US Secretary of State 2009-2013. First lady during Bill Clinton's presidency and democratic candidate for President in 2008.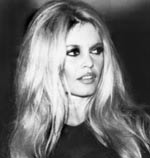 18. Brigitte Bardot (1934- ) French actress, dancer, singer and after retiring from the entertainment industry an animal rights activist.

19. Eleanor Roosevelt (1884-1962) – American wife of F.D.Roosevelt and human rights campaigner.

20. Coco Chanel (1883-1971) – fashion designer and founder of fashion label Chanel. Influential in 1920s for setting new fashion trends which broke with previous styles.
St Teresa Of Avila (1515-1582) – Saint, mystic and writer.
Agatha Christie (1890-1973)- Best selling crime fiction author
Catherine de Medici (1519-1589)
Mata Hari – (1876 – 1917) Exotic dancer, executed as spy during First World War
J.K.Rowling (1965- ) – Author of Harry Potter series.
Elizabeth I (1533-1603) – Queen of England
Ingrid Bergman (1915-1982) Swedish actress. Featured in Casablanca.
Catherine the Great (1729-1796) – Queen of Russia
Angelina Jolie (1975 – ) US actress, film producer, humanitarian
Mary Wollstonecraft (1759-1797) – Early feminist and writer.
Jane Austen (1775-1817) – Writer
Aung San Suu Kyi (1945- ) Burmese democrat.
Harriet Beecher Stowe (1811-1896) – Anti slavery campaigner
Mae West (1892-1980) – US actress
Florence Nightingale (1820-1910) – Pioneering nurse
Susan B. Anthony (1820-1906) – Political activist for women and human rights
Emily Dickinson (1830 – 1886) – Poet
Marie Antoinette (1755-1795) – French Queen of Austrian birth
Emily Pankhurst (1858-1928) – Suffragette
Marie Curie (1867-1934) – Nobel Prize winning scientist
Emily Murphy (1868-1933) – Female lawyer
Rosa Luxemburg (1870-1919) – Political activist
Zsa Zsa Gabor (1919- ) Hungarian actress
Bette Davis (1908-1989) – US actress
Helena Rubinstein (1870-1965) – US businesswomen
Helen Keller (1880-1968) – campaigner for death and blind.
Emily Bronte (1818 – 1848) – English writer
Amelia Earhart (1897-1937) – adventurer.
Raisa Gorbachev – Wife of Mikhail Gorbachev
Katharine Hepburn (1907-2003) – Multiple Oscar winning actress
Simone de Beauvoir (1908-1986) – Philosopher
Marlene Dietrich (1901-1992) German actress
Rosa Parks (1913-2005) – American political activist
Grace Kelly (1929-1982) – American actress and Princess of Monaco
Hildegard of Bingen 1098-1179 – nun, musician and poet.
Billie Holiday (1915-1959) – Iconic jazz singer
Eva Peron (1919-1952) – Wife of Argentinian President.
Yoko Ono (1933- ) US artist, musician
Betty Friedan (1921-2006) – Leading feminist of 1960s.
Queen Elizabeth II – British Queen from 1953.
Mrs Thatcher ( 1925-) – British Prime Minister during 1980s.
Dian Fossey (1932-1985) – Environmentalist
Germaine Greer (1939- Feminist and writer
Enid Blyton – Children's author
Betty Williams 1945- Peace activist from Northern Ireland.
Lauren Bacall (1924- ) US actress
Julie Andrews – Actress famous for role in Sound of Music.
Jane Goodall – Environmentalist and Chimpanzee enthusiast
Amy Johnson – (1903-1941) – Pioneering aviator
Martina Navratilova (1956 – ) US Tennis player
Daphne Du Maurier – (1907-1989) British novelist
Golda Meir (1898 – 1978) – Israeli leader
Tegla Laroupe (1973 – ) Kenyan marathon runner
Elizabeth Taylor (1932- ) actress
Virginia Woolf (1882 – 1941)- Writer
Maya Angelou – Poet
Anita Roddick (1942-2007) UK businesswomen and environmentalist.
Barbara Cartland – Best selling author
Beatrix Potter – Author and conservationist.
Shakira - Colombian pop star
Anna Pavlova (1881-1931) Russian ballet dancer.
Edith Cavell - British nurse shot as spy in First World War
St Therese Lisieux – Saint and writer
Estee Lauder (1908- ) US, cosmetics executive
Sappho Biography (570BC) – Poet
Marie Stopes – Cancer research
Susan Boyle – Singer
Iris Murdoch (1919-1999) – Irish writer
Vera Brittain ( ) English writer, poet, pacifist
Christina Rossetti (1830-1894) poet
Whoopi Goldberg (1994-) actress
Gabriela Mistral – Latin American poet
Kate Middleton – Wife of Prince William
Mary Seacole - (1805-1881) Nurse during Crimean war
Maria Callas (1923-1977) US opera singer
Mirabai 1498-1565 – Indian princess and singer of devotional songs.
Lady Gaga – Twenty First Century pop icon
Boudicca 1st Century – Ruler of Britons during rebellion against Romans.
Louise Mary Alcott (1832-1888) – US writer
Emily Brontë (1818-1850) – British writer
Other famous women of Twenty First Century
Women Who Have Changed the World
Related pages